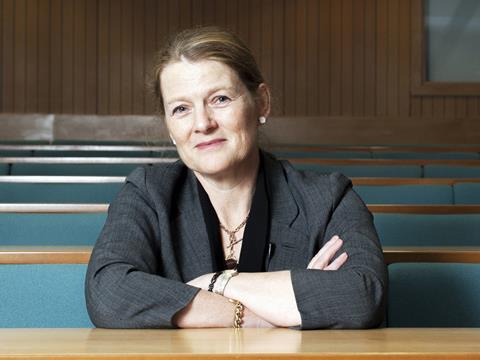 The Groceries Code Adjudicator made it quite clear at her conference in June she was not happy with the way Asda was dealing with its suppliers.
Christine Tacon revealed at the time she was engaged in talks with Asda's new boss, Sean Clarke, after more than one in 10 suppliers in a GCA/YouGov poll said the retailer rarely complied with the code.
News today that supplier complaints about possible breaches by Asda have shot up in the past year, after the British Brands Group published details of the publically recorded summaries of responses retailers made to the CMA over code compliance, appear to show the same alarming trend.
But on closer inspection, perhaps it is some of the other retailers that deserve to be in the firing line instead.
At least Asda (which revealed 31 alleged breaches compared with last year's seven) along with the likes of Tesco and Waitrose has actually bothered to take the reporting process seriously, which others clearly have not.
ND (or not disclosed) are the depressing initials that really stand out for a whole raft of supermarkets in the BBG report.
Extent of alleged breaches
Aldi, which has taken great plaudits for making it to the top of the GCA/YouGov league table for its behaviour in recent years, is one of those refusing to publicly divulge information about the extent of alleged breaches.
If it has not had any incidents raised, then why not say so?
It's not the only one, however. The Co-op, Iceland and Lidl also refused to disclose their figures.
Morrisons, which again performed well in the June survey, with what Tacon called a "step change" in behaviour, was nevertheless reluctant to give any details with regards to alleged breaches, saying only "during 2016/17 we successfully worked with suppliers to resolve any GSCOP complaints".
Sainsbury's talked about a "small number", which is unlikely to be much consolation for those suppliers involved.
The Co-op even went so far as claiming the code of practice was set up to impose rights and obligations on retailers and suppliers, when it is aimed purely at supermarket behaviour.
"We do business differently," it says in its response to the CMA. "The way we treat our suppliers and partners is founded on a set of values and principles describing a fairer and better way of doing business."
In which case, why not reveal the number of alleged breaches, actual breaches or disputes, instead of those dreaded ND initials?
Clearly the disclosure of details that may affect their reputations with suppliers is a sensitive issue for supermarkets. But all this smacks of them having little regard for the CMA's rules on transparency.
Surely the regulator must cop some of the blame for that. It should not be allowing such vague and dismissive public responses from retailers, especially in a period when so much progress has been made in improving retailers' behaviour towards suppliers, and on putting GSCOP up the agenda within boardrooms.
The CMA's regulations specify retailers are required to publish summaries of their annual GSCOP compliance reports to the CMA.
These must include, it says, 'a detailed and accurate account, including instances where a breach or alleged breach of the code has been identified by a supplier, and the steps taken to rectify it'.
Supply agreement
They must also include 'disputes between the designated retailer and its suppliers regarding the terms of any supply agreement, or the application of the code, and the outcome of any such dispute'.
So why aren't all supermarkets doing so, and why is the public being left in the dark?
It's not the first time a half-hearted approach to supplier protection from the CMA has left the Adjudicator out on a limb.
Last year Tacon launched a probe into whether supermarkets had flouted regulations by requiring suppliers to part with sometimes huge sums of cash for better placement on the shelf, or to be given so-called 'category captaincy'.
The CMA refused to take part in the investigation, which in February this year came to a rather limp end, with Tacon ruling she was powerless to intervene.
Today's reporting will simply give more weight to the arguments of those who say that without Christine Tacon herself, the government and its regulatory bodies would have done precious little to protect suppliers from abuses of the code by retailers.
The fact that several retailers – including, to its credit, Asda – are becoming more transparent, is despite the regulator, not because of it.
If the CMA's own rules say there should be public reporting, then it should make sure there is.