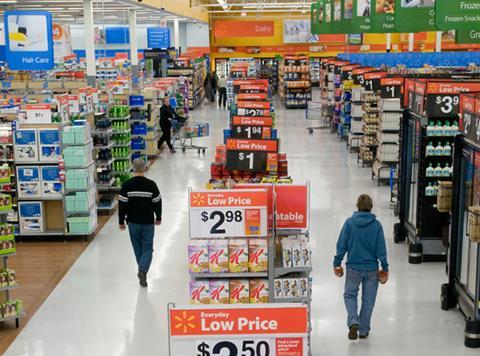 Asda to float on the London Stock Exchange again? Judith McKenna, Walmart International president and CEO, revealed the plans to 1,200 of its managers at a meeting at its Leeds HQ, though she warned that the move "could take years". To some City observers, it's a signal that Walmart wants to put Asda "in the shop window" and a sign of desperation. But the move has divided City opinion, with others suggesting Asda could be a safe bet. So how will it play out?

Rumours have been rife over what Walmart's next move will be after last month's rejection by the CMA of its merger plans with Sainsbury's torpedoed its plans to withdraw from the UK.

McKenna told staff: "Walmart does not have a one size fits all approach to operating its international markets, but a consistent focus on strong local businesses powered by Walmart.
"While we are not rushing into anything, I want you to know that we are seriously considering a path to an IPO - a public listing - to strengthen your long-term success."

The move prompted some to speculate it was an attempt by Walmart to flush out potential trade or private equity buyers, with PE house KKR previously touted as lining up for a bid, whilst names such as Amazon and B&M stores have circulated in The City.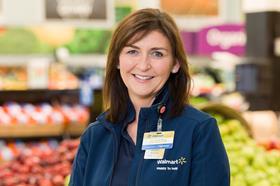 City has mixed reactions to Asda IPO
This week City opinion was divided over the appeal of an Asda float.

"Asda is a pretty dependable asset, the growth story is the thing," said one senior corporate financier.When you're looking at an IPO the question is is it a yield play (decent returns, sensible dividends etc) or is it a growth stock?

"It's certainly not unfloatable - there are plenty of other listed grocers after all. You can say the IPO market isn't great, but you could say that at any point over the past five years. If anything investor sentiment is slightly improved - in the UK sentiment towards Brexit has moved to just getting on with things and stopping making excuses."

"What are their options?" said another senior corporate finance source. "It's really hard to imagine someone can do a better job running it than Walmart given all the advantages its ownership brings.For private equity, their ownership would have to be quite transformational to get it to work at a high valuation/entry price and how transformational can you be with a mature business like Asda? To get a good return you'd probably need to buy in at a low price, which isn't going to work for the current owners"

Shore Capital analyst Clive Black added; "What this has done is put Asda in the shop window. Asda has a strong balance sheet, it's got lots of stores, it's the number two retailer, with a robust market share and its own successful clothing business, but a lot will depend on the price they can get.

"McKenna is effectively saying we still want out but there's no rush. But I still think if someone were to rock up today with a big cheque, Walmart would bite their hand off."
There's "little appetite" for an Asda IPO in the City
However, Bruno Monteyne, senior analyst at Bernstein, added there was "little appetite" for an IPO in the City. "Do investors really want a new food group given the backdrop of Brexit and the continued rise of the discounters?" he asked.

Yet Monteyne added an IPO would be a much more attractive option for Asda staff than the prospect of a private quity deal, which he warned would see a potential buyer "slash costs, strip out assets and leave an empty shell to sell onto someone else."

Meanwhile Asda CEO Roger Burnley told staff to "forget the language plan A and plan B" and concentrate on its turnaround strategy.

He announced the US owner would be ploughing £80m into further price cuts this year in a renewed bid to take the fight to the discounters.

"There has always been one clear strategy for Asda. It requires momentum in the short term, growth in the medium term and sustainability in the long term - we need to prioritise and focus on what will make a difference to customers versus what won't," he said.