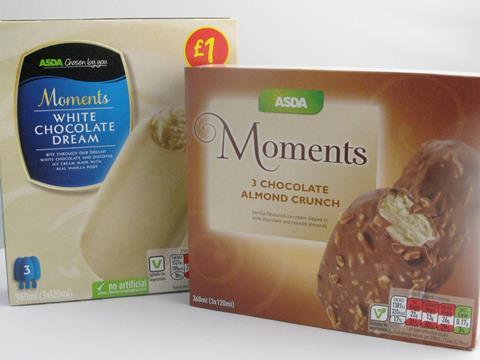 The days for Asda's Chosen By You range look to be numbered, with the retailer understood to have commenced the process of phasing out the brand.

Chosen By You products have started being replaced with products labelled simply as 'Asda', particularly in fresh and chilled categories.

Examples include yoghurts, where the Chosen By You brand has completely disappeared now (the Asda website currently does not list a single CBY yoghurt) and cheese, where most previous Chosen By You products have been given a new design featuring just the Asda brand, though CBY continues to be used on a small number of SKUs. Many former Chosen By You ready meals lines have also been repackaged and rebranded.

Asda refused to comment on its intentions for Chosen By You, stating only that the brand continued to be part of its offering at the moment. "Chosen By You is still part of our own-brand family and we continue to bring great tasting own-label food to our shoppers at everyday low prices," an Asda spokeswoman said.

However, sources close to Asda said the brand was on its way out. "If you look at the fresh food revamp, the old Chosen By You products are gone," said one source.

The look and feel of the brand - including its black banner - now looked dated, the source added. "It's had its day. Asda own label is declining even faster than Asda's overall sales so something had to be done."

In some cases, the rebranding was being used to change the spec of the product and improve quality, the source said, with bakery and ready meals a particular focus.

Another source suggested Asda had "neglected" the brand and failed to communicate its point of difference, and it was now a less effective weapon in the fight against the discounters. The core Asda brand - used in conjunction with descriptive and evocative sub-brands such as Good & Counted - was more meaningful to shoppers now and would allow Asda to respond to consumer needs in a more engaging way.

Chosen By You was launched in 2010 and billed by CEO Andy Clarke as "the biggest own-brand relaunch in UK retailing history". Core to the proposition was consumer testing, with only products liked by at least 70% of consumer testers being listed. This promise is also being phased out.