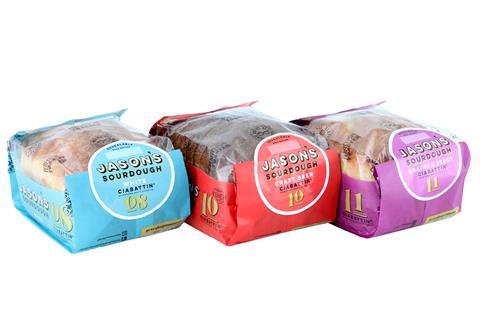 Geary's Bakery has given its Jason's bread brand a revamp to reinforce its craft credentials.
The bread brand has been renamed Jason's Sourdough and has been given a "punchier and modern" rebrand that Geary's said would "bring Jason and the Geary family to life".
Each 'Ciabattin' loaf will now feature the recipe number and some family baking history, and has brand icons to "highlight the personality" said Geary's.
The new look would reinforce the loaves' sourdough credentials and heritage, it added.
MD Jason Geary said the team was "delighted to be relaunching with new, modern and striking packaging that really highlights the bread in its best light and showcases what we are all about".
The new-look range will hit M&S stores this week.