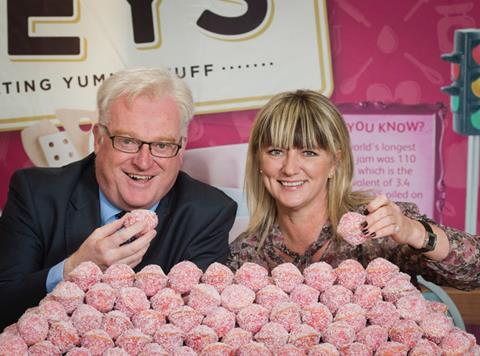 Jammy Joeys and Snowy Joeys are heading for more than 700 Tesco stores across Britain after Northern Irish baker Irwin's clinched a deal with the market-leading grocer.
Joey's, created by Howell's Handmade, which Irwin's acquired in 2009, are sweet, moist madeira buns with a light texture, dowsed in a flavoured coating and sprinkled with desiccated coconut.
Irwin's will supply more than a million packs of Joeys to Tesco annually and the listing of the two lines increase the Co Armagh bakery's annual business with Tesco by 10%.
Irwin's already supplies about 200,000 packs of product per week to Tesco stores across the UK and Ireland under brands such as Rankin Selection, Irwin's and Howell's Handmade as well as Tesco private label in a relationship that stretches back more than 20 years.
John Hopkins, Irwin's bakery sales director, said the business had invested in its production facilities which had allowed it to increase capacity and win the Tesco business.
"It is fantastic to secure this contract with Tesco as it not only strengthens our existing relationship but showcases the quality and taste of our products."
Caoimhe Mannion, Tesco Northern Ireland's marketing manager, said the listing highlighted the willingness of the grocer's Northern Ireland-based commercial team to help local food and drink companies to win business with Tesco across the UK.