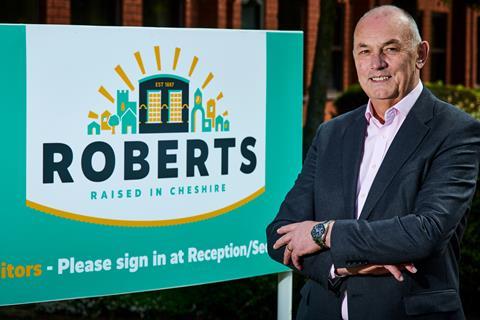 Roberts is to relocate its Little Treats biscuit manufacturing business and begin a "significant rebuild" of two other bakeries at its Northwich HQ.
Billed as Roberts' "most important operational overhaul in decades", the move will see its Little Treats business relocate four miles south, to Winsford, Cheshire.
Existing plant equipment will be moved across to the new site and installation of a new robotic capability will be fast-tracked in line with the firm's ambitions.
The building will also provide storage capacity for finished products and raw materials.
The decision to move Little Treats' production to Winsford will help Roberts "maximise control of the remaining bakery plants in Rudheath, improve operational layout and create a 'Centre of Excellence' for bread in Northwich", it said.
Roberts' site in Ilkeston, Derbyshire will continue to focus on artisan and specialised bread.
The plans are expected to ensure job security for employees across all three sites and "deliver a positive future for the business", according to Roberts.
They form part of a wider post-pandemic strategy for the business, following an £18m investment and the appointment of Bill Thurston as MD in October 2022.
Thurston said this was "a significant investment plan which will allow us to rebuild and revitalise the company and make sure it is fit for the future".
"The business has shown terrific resilience in recent months, and we are indebted to the Roberts family, financial backers, key stakeholders, and our people who believe in this brand," he added.
It comes after the fourth-generation bread business updated its logo in February, to "celebrate its Cheshire roots and baking heritage".