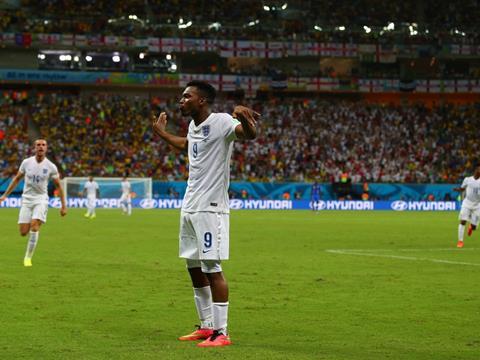 World Cup excitement has encouraged supermarket shoppers to buy the equivalent of 24 million more pints of lager, ale and cider in the past week.

Football fever, coupled with good weather and Father's Day, made last week a bumper one for the drinks industry compared with the same week a year ago. Off-trade lager sales were up a whopping 49.2% year-on-year by volume, while cider sales were up 38.6% and ale grew 26.5% [IRI w/e 14 June].
Read this: England's World Cup woes spark merchandise sell-off

"This shows just how important events like the World Cup are for the beer industry," said Tim Wilson, MD of analysts Wilson Drinks Report.Some of the volume gains in lager and ale appeared to have been achieved at the expense of gross margin, he added, with value growth in lager and ale below the increase in volume, at 47.4% and 20.1% respectively.

Last week, The Grocer revealed some leading beer and cider brands were cheaper this month than during the 2010 Cup.

The World Cup was once synonymous with lager but tastes have changed to include other lighter style drinks, said Ben Turner, customer marketing manager for Swedish cider brand Kopparberg. "Unfortunately Sweden missed out in the playoffs but we're hoping people can keep supporting England for as long as possible."

A Heineken spokesman said the initial numbers had been "incredibly encouraging" and that it would be disappointing if England went out early. "But we're home to football lovers from many nations, who will be following their own teams," he added.

England's footie fans have also been quaffing the fizz, with volume sales of sparkling wine and Champagne up 25.6%. Spirits sales were also up, albeit by a more modest 9.8%. However, still wine was down 4.2% by volume, despite the good weather.
Read this: World Cup triggers pork pie and sausage roll fever