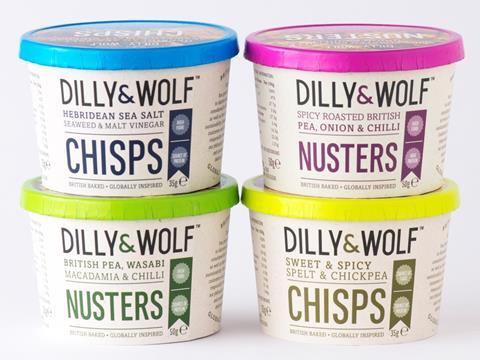 A snack range created by Ben Fogle has been recalled 10 days after being launched.
Dilly & Wolf has recalled its two 'nuster' skus – clusters of roasted nuts, pea and seeds – which launched in Selfridges on 2 June, because the products may contain peanuts and this was not marked on the label.
The FSA has issued an allergy alert on the British pea, wasabi, macadamia & chilli, and spicy roasted British pea, onion & chilli nusters, saying the products posed a possible health risk for anyone allergic to peanuts. This was due to cross contamination during the manufacture of one of the ingredients. No other Dilly & Wolf products are known to be affected, it confirmed.
Selfridges, which is currently the brand's only stockist, has withdrawn the two lines and issued a recall, advising any consumers who bought the products and who have a peanut allergy to return the products to the store for a full refund.
Dilly & Wolf has also contacted the relevant allergy support organisations to inform members about the recall.
In a statement the company said the two products had been temporarily removed from shelves due to an isolated incident in which a peanut was found in the raw materials produced by one of its suppliers. Less than 50 boxes of the nusters were affected and the issue had been fully resolved, a spokesman added.
"We have amended our product labelling and are reviewing the production methods at the raw material supplier to ensure we minimise and fully communicate any potential risks to our customers going forward," it said.
The full range is going back into Selfridges next week.