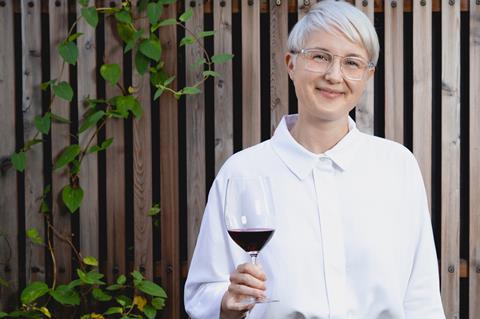 About-face manoeuvres are rare in business. They're even rarer in the notoriously stuffy wine trade. Yet Accolade Wines, the UK's biggest supplier of wine, is performing one at pace.
Since the Hardys owner was bought from its former private equity owners Champ by notorious investment firm The Carlyle Group in 2018, it has been transformed.
It has merged its UK and European operations amid swingeing cuts, in pursuit of greater agility and efficiency, embarked on a £5m relaunch of biggest brand Hardys, dived head-first into the spirits and hard seltzer markets, and turned its massive Bristol factory into a standalone booze production business.
It's fair to argue Accolade needed to change. The years prior to its acquisition were racked by sales declines for its mainstream brands in an increasingly premium market, retailer delists and struggles with profitability brought on by the Brexit vote's cataclysmic effect on the value of the pound.
Enter its new European MD, Caroline Thompson-Hill, who took over from long-standing boss Ade McKeon in the summer. Since joining the fmcg world with a marketing job at Red Bull in her early twenties, she has racked up an imposing CV with roles at Braham & Murray, Diageo and most recently, Accolade's fiercest rival Treasury Wine Estates, where she was European marketing director before a stint in the US as its VP for digital and e-commerce.
"Gin has done so much recruitment and people aren't even looking in wine any more, so we have to be a bit more creative"
Crucially, she's an advocate of treating wine as one would any other category of fmcg: building proper brands and taking NPD seriously. "I think wine is still a bit behind and we don't want it to be seen as not as interesting as the other categories we're up against in consumers' minds," she says.
Indeed, off-trade wine sales might have surged since the onset of lockdown, but shoppers – particularly younger shoppers – have spent past years flocking into other, better-marketed and arguably more accessible categories such as spirits, RTDs and ciders.
"The wine category really struggles to recruit. It used to be very much that white zinfandel was the entry point," she says. "Then it went to fruit [wines]. But now gin has done so much recruitment and people aren't even looking in wine any more so we have to be a bit more creative."
For Thompson-Hill, that creativity means broadening Accolade's growing portfolio of non-wines. She points to innovations such as Echo Falls Rosé Seltzer. "Echo Falls was always an entry point to the wine category for a lot of younger consumers, who would then rise up through the ranks to something like Mud House. It has the safety of a known brand to guide them through."
Granted, Echo Falls has always been somewhat of an exception to the rule. Like Heineken's Strongbow Dark Fruit, it has benefited from cultivating a loyal, bordering on cult-like following. And as Accolade proved with the launch of Echo Falls vodka – its first foray outside wine in 2017 – loyal consumers trust it to deliver a certain kind of drink regardless of category.
Stretching brands
Still, broadening the Echo Falls roster has piqued Thompson-Hill's interest as to how other Accolade brands might be able to stretch. "There are things that we might not be able to do with Echo Falls that we could do with Mud House. Echo Falls can play this game but others can't and shouldn't because of their brand equity."
In any case, she says the business is ready to start "taking risks" when it comes to NPD in a way it hasn't before, bringing projects to market faster. "This is probably slightly uncomfortable for some of the team in terms of the speed and the pace we have to do things, but that means we can learn faster."
This experimental approach to NPD is undoubtedly a major step. But it's the turning of The Park – formerly Accolade Park, in Bristol – into an independent wing of the business that is arguably Accolade's most significant play. Prior to the announcement in August, rumours circulated that it was in talks to sell it to a major retailer. Industry sources alleged the massive facility had become a burden without a clear purpose.
Turning it into a separate entity – with a £7m capex splurge on capability and technology – means Accolade can now offer more than just branded and own-label wines to retailers. It can also pack, bottle and develop products for other suppliers and deliver those products to retailers in its supply chain. Plus Accolade's comparable size means it is able to be incredibly competitive when it comes to price.
"There is a growing segment of consumers who would prioritise sustainability above all else"
As The Park's GM Richard Lloyd told The Grocer when it launched: "There hasn't been that much consolidation and [retailers] are looking for partners to take out the complexity. They can come to The Park and collect wine, a hard seltzer and some of their own label."
It's a pointed shot across the bow of the UK's prominent contract bottlers. And it has already attracted the business of growing brands, such as Benchmark Drinks, which sells the Graham Norton and Kylie Minogue wine brands. "These efficiencies and synergies are brilliant for a pretty commoditised market," says Thompson-Hill.
So what's next? Thompson-Hill says she's set on turning Accolade into the UK's most sustainable wine supplier. Last month its core wine range, including Hardys, Mud House and Kumala, were all certified carbon neutral by the Carbon Trust, with plans to reach 100% portfolio neutrality by the end of the year.
It's a recognition of rising environmental concerns. "There is a growing segment of consumers who would prioritise [sustainability] above all else," she says.
New formats are under her microscope, too, particularly bag-in-box and cans. "I've been banging this drum [about bag-in-box] for a long time. With the impact of Covid-19 we're seeing a massive uplift. It's really exciting that people are re-evaluating it."
What the next year – let alone the next few months – holds for wine is anyone's guess. But with a sharp focus on NPD, revamped premises and an eye on emerging trends, Accolade increasingly looks well prepared for the future.