Innocent boss Douglas Lamont wants business to be a force for good. He's making the case for legislation to that effect – and he's practising what he preaches
Douglas Lamont is clearly a glass-half-full kind of person. The pandemic – and the resulting decline in on-the-go sales – could easily have left the Innocent boss feeling demoralised. The change in buying habits saw the juice and smoothie brand's run of growth come abruptly to an end in 2020, as headline revenues in its UK operating arm fell 20% to £233.2m.
Still, Lamont stresses that sales are steadily picking back up. And he points out things could have been much worse. Although the business had to make some changes during Covid – moving to in-house manufacturing, for one – it didn't have to make any more fundamental shifts to its way of working.
"I think we were incredibly fortunate to be on one of those middle chairs… we didn't have to completely transform the business or make really tough calls.
"We had a budget, which we're over-delivering against," Lamont adds. "We've always been a quite an agile company and I think Covid made us more agile… That doesn't mean it wasn't incredibly hard."
Still, he believes the tough environment had some positives. For one, Lamont started to reassess what it means to be a strong leader. "I think these days, you've got to ask for the help of the whole organisation", says Lamont, who holds monthly meetings with 'affinity groups' – groups of employees with similar interests, or diverse characteristics – to look at how to improve in areas such as diversity, inclusivity and sustainability.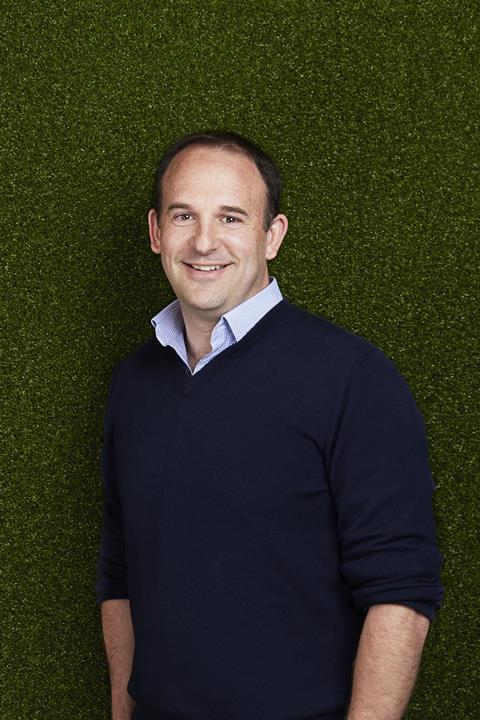 "I think the affinity groups are really powerful because it suddenly gives you trust. Rather than everyone sitting there waiting, thinking 'what's the leadership team going to do?' we go to them and say: 'Tell us what to do. Tell us how to lead,' and I think that's great."
The pandemic has also prompted wider questions about the business environment. Lamont is co-chair of the Better Business Act, a coalition of 500 companies that in June called on government to implement a new contract between business and society.
In practice, that means amending Section 172 of the Companies Act "to ensure businesses are legally responsible for benefiting workers, customers, communities and the environment while delivering profit". In essence, it would require businesses to sign up to the basic principles of the B Corp movement, which Innocent has been part of since 2018.
"It sort of came out of a bunch of leaders – some who are B Corp leaders – getting together and saying, what can we do to accelerate change?" says Lamont. "We want to shift the image and behaviours of business from a perceived position of greed to good."
For him, the B Corp concept was "an easily transferrable thing into law. That, at least, was a first step in the direction of government doing the right thing. It's by no means a silver bullet. It's one of 100 actions that needs to happen to speed things up."
Gaining support
As far as the coalition is concerned, things are moving pretty speedily. More than 800 companies have now pledged their support, including Waitrose, Iceland, Quorn, Ella's Kitchen and Danone. In Parliament, the BBA has garnered cross-party interest.
"We've had the Greens, we've had Labour, we've had SNP and Conservative MPs supporting this campaign," says Lamont. "We're building good support on the back benches and we're engaged in good conversation with ministers to say, 'How does this fit in with your broader business and change agenda?'."
Lamont acknowledges getting new legislation through isn't easy. So for now, his main focus is on getting as many businesses as possible involved.
"I've never heard anyone say, 'Well, no. I don't agree with that principle'. So, following up that thought by signing up to the campaign is all I ask. I think the food and drink industry can lead on it, and already is."
Such collaboration is clearly a passion for Lamont. Since joining the B Corp movement, he says he's benefited hugely from the knowledge and experience of other certified business leaders.
Innocent worked with Danone on its people culture, for example, and has found companies willing to share their best practices. "We learned from Ella's Kitchen how they integrated B Corp into their supplier selection process," he explains. "We copied and pasted some of that mindset and approach."
The B Corp movement has also been a catalyst behind Innocent's carbon neutral commitment, which has just been brought forward from 2030 to 2025.
A key part of its efforts is Innocent's recently opened $250m carbon neutral factory in Rotterdam, dubbed "the blender". The 35,000 sq m site, which Lamont claims is "the world's most sustainable food and drinks factory", is powered using an innovative heat exchange method, along with on-site wind turbines and solar panels. Lamont says it will help the business slash 5% of its carbon emissions straight away.
"The fruit now arrives in Rotterdam and is processed, bottled and sent directly to consumers from there, rather than being sent out to co-packers back into central warehouse and back out to customers," he explains. "We've eradicated a whole lot of road miles."
Lamont hopes the factory will inspire other businesses looking to improve their environmental credentials. "We're going to open source everything around sustainability around that plant, share it with our competitors, share it with other companies, because sustainability is a team sport. There's no point Innocent being good on its own."
Innocent's 2025 goal is a "cast-iron commitment", stresses Lamont. "We're at an important moment. We need to accelerate change, to make sure that we can kind of lead to a fairer and more sustainable future."
It's important to make these goals as immediate as possible, he says. "Where I think the danger of greenwashing comes is where you put a target that's far enough out that you think, 'Oh, I don't have to do the work now. I'll leave that for a couple of years.'"
And this brings Lamont back to the importance of the BBA, as a tool for ensuring businesses are held accountable. "I do believe there is a climate crisis, and potentially a bubbling social justice crisis coming," he stresses. "We need to remain in that mindset."