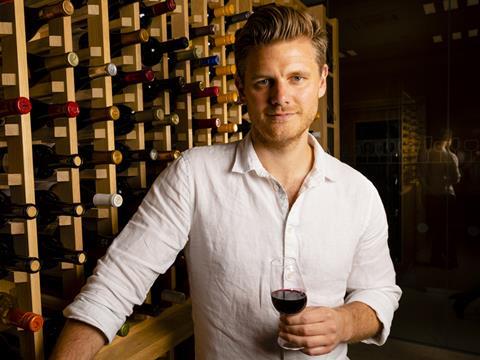 How times change. Two summers ago, Majestic Wine looked worn out after four years of falling sales, battered by increasingly innovative supermarkets and insurgent discounters. The picture is strikingly different now.
The end of a three-year turnaround project kicked off by CEO Rowan Gormley - the Naked Wines founder, appointed when Majestic snapped up his popular online business in 2015 - is approaching, and Majestic's shops are on the up. Sales are growing in a turbulent UK wine market, and customer footfall is on the rise too.
It hasn't come easy. Majestic has ditched the warehouse-based discount model that brought it to prominence, and revolutionised its product strategy to give it an edge, while launching an entirely new business model that is turning a significant number of its stores into 'franchise-lite' operations. Bold moves at a time when the UK drinks sector is being uncomfortably squeezed as the ramifications of Brexit sink in. But bold is good, says Joshua Lincoln, Majestic's retail & managing director.
"Majestic just stopped innovating. It had stopped evolving and as a result, everyone else caught up," says the 33-year-old, who was promoted just four months ago after spearheading its marketing division and leading sister business Naked Wines's global sales operations. He's fresh-faced, well-groomed, and, having swapped Naked's California HQ for Majestic's base in a dreary business park in Watford just one year ago, looks a tad too healthy to be running one of the UK's biggest booze retailers.
"Our whole warehouse model used to work really well because the supermarkets' ranges didn't go very deep," he says. "But they've done so much work there that it removed the reason for people coming to visit us." Indeed, it would be difficult to call Majestic's stores warehouses now. The majority of them now have (gasp!) shelves, and many are kitted out for in-house tastings, turning them into high street, wholesale and high-end bar crossbreeds.
snapshot
Name: Joshua Lincoln
Age: 33
Family: Engaged, baby on the way
Worst business advice ever received: I was once told to approach business as a way of climbing the ladder, moving up the hierarchy and manipulating your way to the top. But I hate hierarchy and corporate businesses like that
Best business advice ever received: Do a few things incredibly well, rather than loads of things badly. I learned this from a book called 'Essentialism', and my career really propelled over the course of just three years
The last great album I listened to: The Hamilton soundtrack. I've done shows and musicals since I was about 10 years old. I went to see the show in New York, and a friend of mine is in the London version
Death row meal: A traditional roast, followed by sticky toffee pudding. I want that to be the last thing I ever taste
And to drink? Malbec. It's got a higher abv, so I'd be a bit drunk and wouldn't mind so much about the death row thing
Ramping up the 'experiential' side of shopping at Majestic was key to tempting drinkers away from the supers, stresses Lincoln. "If we really believe we're a wine specialist, we need to give people access to something they can't get anywhere else."

On top of this, Majestic has introduced customer-retention initiatives such as its 'Wine Concierge' subscription service, with which customers have access to preferential pricing in store and 'pick-up parties' - "you go into a store, your wines are ready, you taste through them and anything you don't like you swap for something else," explains Lincoln.
Ditching discounts
The range has been overhauled, too. Majestic had long operated on a six-bottle minimum purchase rule, which by the mid-decade had fallen severely out of step with shopping trends. This was scrapped shortly after Gormley's appointment as CEO in 2015, but allowing customers more flexibility over the volumes they were buying wasn't enough on its own. The buying teams had to be re-educated.
"We needed to get them more focused on customer ratings than their own opinions, and buyers tend to have pretty strong opinions," says Lincoln. "In the early days they would have just said 'oh well, the customer is wrong'. But the customers aren't wrong, especially if they're telling us they don't like a wine."
Should suppliers be worried? Under the new routine, which works from online and in-store customer ratings, "everything has the potential to be huge and anything has the potential to be delisted," says Lincoln.
Part of the drive to reposition itself as a specialist has involved expanding into trendier areas of growth, such as craft beer. Majestic has added some 220 new craft lines across its estate over the past year alone, as part of a push for its store managers to cement links with regional brewers and distillers. Own-label wine sales have grown steadily since their introduction in 2015, and Lincoln hints at an aggressive NPD schedule.
"We are seeing a huge uplift in our exclusive ranges when we do tastings in-store," says Lincoln. "Customers aren't buying those wines because we're pushing them or trying to market them, they're doing it because of their taste buds."
Fundamental change
But perhaps the most fundamental change to Majestic's stores is its most recent: the introduction of new 'franchise-lite' stores. Under the new scheme, managers who hit high gross profit and customer engagement KPIs (measured in five-star reviews) over a quarter can pitch to transition to the new model and become 'partners' rather than managers. "When you become a partner you choose opening times, staff rotas, who you employ, stock rotation and more control over ranges," says Lincoln. And there's the small matter of a potential £20k pay rise - partners earn up to £50k, while the average manager salary is around £30k.
Lincoln says this has slashed the percentage of store managers leaving the business. "We were losing 30% of our managers each year," he says. "Considering it normally takes around two years for a manager to really settle in and build relationships with customers, we were constantly chasing our tail because these people are so valuable."
It's also done wonders for staff motivation, he adds. "Before this we had no structure in place that gave a store manager a reason to be brilliant."
"If we really believe we're a wine specialist, we need to give people access to something they can't get anywhere else"
Roughly 25% of Majestic stores have transitioned to franchise-lite outfits so far. "I'd love it to reach 100%," says Lincoln. "But this is not something that can be rushed - we're not out to become a franchise company. And this needs to be the right people".
So the future looks brighter than it has in a while for Majestic, though the market will remain challenging, Lincoln stresses. While Majestic's sales increased with its latest half years and repeat customers grew from 475k to 510k, price rises driven by the weak pound drove total volumes down.
"The answer to this is to make sure our range is balanced," he says, stressing that faltering volumes are in-line with what the rest of the industry is experiencing - total wine volumes across retail were flat (+0.8%) over the past year despite a huge value increase (+£192.7m) [Kantar Worldpanel 52 w/e 31 December 2017].
This week, Majestic announced an extra investment of up to £12m in its online operations, but opening new stores is "not in the plans for this year," says Lincoln. "We'd rather keep filling our stores and grow customer numbers than open new ones."
Indeed, given the recent collapse of booze giant Conviviality - tipped as a potential suitor for Majestic just a matter of months ago - Lincoln says making the business sustainable has become even more important. "I don't want a burst of growth and then for it to flatten out. I don't want us at the mercy of the market, I want us in control of our own growth."