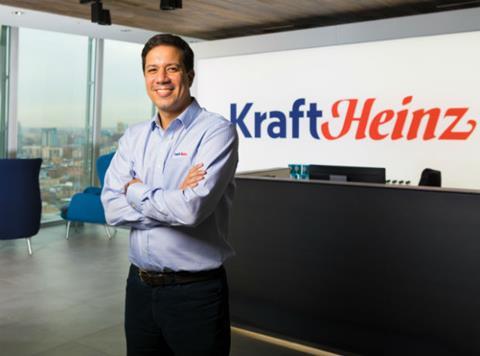 When Bono threatens to write a protest song about your company, it's a fairly good indicator you might not be universally admired.

After news emerged in February of Kraft Heinz's £115bn approach for Unilever, a groundswell of disapproval soon built in Europe as battle lines were defined - the cost-cutting corporate raider against the kinder, more acceptable face of capitalism.

Unilever CEO Paul Polman recently revealed the U2 frontman offered to pen a song in opposition to the takeover, while a YouGov petition in protest racked up 100,000 signatures as politicians, supermarket bosses, unions and Unilever itself created an ultimately successful wave of resistance.

Kraft Heinz's backers 3G Capital and Warren Buffett have a well-earned reputation for their ruthlessly disciplined focus on the bottom line of their businesses, having driven some of the consumer sector's largest margin improvements.

But the characterisation of Kraft Heinz as a merciless cost-cutter that cares for nothing other than squeezing out every possible cent of profit is a description that rankles with its Europe zone president Rafael Oliveira.

3G's model of zero-based budgeting - now widely adopted across the industry - and cutting back on seemingly trivial costs like colour printing has, he says, created a misconception about the very nature of the business.

"What people talk about is not necessarily the reality of what happens," he says. "Yes, we are constantly chasing efficiencies - and so are our grocery partners - but never efficiencies that will hurt what we can provide for our brands and consumers."

The Brazil-born European chief is keen to draw a clear line between seeking efficiencies and slashing costs. "We are ruthless about efficiency, but only to enable us to invest in our brands," he says. "We are all about investing for growth and any of the efficiencies we find we can pass on to our customers."
"We are not chasing efficiencies that will hurt what we can provide for our brands and consumers"
In fairness, the new purpose-built offices over two floors at London's Shard building do not suggest a company scrimping on its operations. Kraft Heinz left its former base in Hayes on the very outskirts of London in April when its lease was up, and its move to prime real estate in central London signifies a culture shift.

The new European head office - split over two floors, one focused on the UK, one on its wider European business - was aimed at improving its ability to attract and retain high-quality talent. It's an example of "investment in our people" Oliveira says, and he believes it will engender the meritocracy culture (he has no separate office) and brand ownership among staff to develop and grow its brands.

One hat-tip to the 3G Capital results-first ethos though is that the TV screens display brand messaging, statistics and KPIs - all colour coded green, amber and red depending on progress - rather than the more usual array of TV news.


Change Please
But the outside image of Kraft Heinz as a heartless Scrooge is belied by its in-house coffee shop, run by Change Please, the Big Issue-backed venture employing homeless baristas. Meanwhile, the wider group this month published its first corporate social responsibility report, outlining targets and commitments on its supply chain, the environment and society.

The message seems clear; Kraft Heinz does not want to be - or be perceived to be - in cultural opposition to socially responsible companies such as Unilever.

Another wider perception that Oliveira wants to undercut is that it is more interested in the bottom line than sales growth. More pointedly that its business model is predicated on squeezing more margin out of core brands in structural and long-term decline.

He talks much about investing in growth - but, since the 2015 mega-merger between Heinz and Kraft, that growth in the UK has proved hard to come by.

The most recently filed UK accounts for the US group's subsidiary HJ Heinz Foods UK showed a 16.3% plunge in sales in 2016, including a 13% year-on-year drop in Tomato Ketchup, a 16% drop in Heinz soups and a 5% decline for Heinz Beanz.
Snapshot
Age: 43
Potted CV: A career investment banker including a decade at financial big beast Goldman Sachs, he switched career paths in 2014, joining Kraft Heinz to lead its businesses in Australia, New Zealand and Papua. He shifted back to Europe in 2016 to become zone president and was in interim charge of Kraft Heinz UK & Ireland until November
Family: Three children: eight, six and four. "The eldest was born here in England and we're all British citizens"
Career peak: "The peak is always yet to come. I used to be in banking, but I'm now super-happy working in grocery and love the company and prospects we have. I was born and grew up in Brazil, have lived in the US, Hong Kong, Australia - many different places - and I've really found myself here"
Best advice received: "You're only as good as your team. The reality is nobody does anything by him or herself. That's what I've tried to live by"
Hobbies: "I like to surf, which I haven't been able to do too much of here, play tennis and to cycle. Anything outdoors. But time with the kids is my biggest hobby"
Book: "Crime and Punishment by Fyodor Dostoyevsky comes immediately to mind"
Film: "In the Name of the Father is definitely my favourite movie. It's really about the love between a father and son"
Oliveira acknowledges the company has been through something of a "turnaround" process. "In the past you've seen some challenging environments in the UK, but in 2017 we are back in growth."

Kraft Heinz accounts do not split out UK performance, but its recent third-quarter results showed a return to organic net sales growth of 0.3% and 3.4% in Europe where the UK makes up around half of sales.

"We want to be known for sustainable growth, and how we're tackling this is through a lot of product innovations that bring joy back to the category and investment in media to encourage consumers to reappraise the categories we're in," he says.
Seriously Good
This brand investment has included a big media push to sing the praises of canned goods - seen by some as the preserve of pensioners and doomsday preppers - reminding them of the health benefits from the can's natural preservative qualities.

It has also continued down the road of reformulation - a journey Oliveira points out was started over 30 years ago - with the launch of Heinz No Added Sugar Beanz and 50% less salt and sugar Ketchup, resulting in incremental category growth of 27% and 14% respectively. It has also recently invested in new recipes and ingredients for its sometimes seemingly unloved WeightWatchers ready meals.

But the biggest success story of the year has been the launch of its Seriously Good Mayonnaise range, which has been growing at a staggering 70% year on year, has driven growth across the whole category and won a coveted 2018 Grocer New Product Award.

Oliveira is particularly proud of growing a category through its commitment to innovation. "Mayo was a category where we did not have much of a presence, but we thought our expertise in sauces made it a good fit for us. We have really brought new joy to the category and are growing a category that wasn't growing before."

In fact, so much growth has it bought that, as The Grocer revealed, mayonnaise sales outstripped tomato ketchup sales for the first time this year. Oliveira looks to diffuse the nascent mayo vs ketchup wars, though. "We'll continue to invest in both and don't spend a lot of time worrying about which category is a bit bigger."

Unsurprisingly he has more big plans for mayo in 2018. "It's still a relatively new product in the category so we need more people to try it. We have one of the highest repeat rates in any category so we will put a lot of media behind it to continue this journey."
"We have really brought new joy to the category and are growing a category that wasn't growing before"
There may also finally be plans on the horizon for the Kraft side of Kraft Heinz in Europe. Until recent months Kraft outside the US was still handled by Mondelez, but now it has come back in-house the company is considering which, if any, Kraft brands to get behind in Europe. It has already launched Kraft's Planters Nuts in the UK - a billion-dollar brand in the US. People should "watch this space" on further Kraft product launches in the pipeline, Oliveira adds.

Kraft Heinz instigated a number of job losses and factory closures in the wake of the merger, but Oliveira stresses significant investment in its UK factories in recent times as it looks for efficiencies rather than cutbacks.


Investment not cuts
It has spent more than $140m in its Beanz and soups-producing Kitt Green facility alone, which will be in full operation this month and will significantly increase the "precision and speed" of production. It has also invested $6m at Worcester and $25m in Telford in the search for production efficiencies.

This capital outlay is eyebrow-raising given mounting industry worries over the post-Brexit environment for UK food producers amid rising costs and tightening labour supply. But Oliveira says Kraft Heinz is committed to the UK whatever agreement is finally reached. "We're very proud of our heritage here and we'll continue to invest in the country," he says. "The world is increasingly interconnected and we do manufacture products abroad for the UK market, but our presence in the UK is only going to grow".

He acknowledges the difficulty of significant post-Brexit cost increases across the industry in terms of imported ingredients, but stresses that Kraft Heinz's early commitment to cost control has enabled it to mitigate shrinking margin without passing on as much to consumers as some other players.

Ultimately, he remains relatively sanguine about Brexit - a view rooted in his own experience. "I grew up in a very volatile environment economically, so for me economic uncertainty is nothing new. Even with Brexit, the UK is always quite stable compared with most markets around the world."

Oliveira's responsibilities extend wider than the UK. Indeed he ceded direct responsibility for UK and Ireland to Elias Diaz - who has come from fellow 3G Capital/Berkshire Hathaway-owned company Restaurant Brands International - "someone who has proved they can deliver results".

He is, however, "stepping up, not stepping out" and the UK market remains core to Kraft Heinz in Europe and Oliveira himself. He moved back to the UK from Asia last year, but became a British citizen during a previous six-year stint here - including taking the much-maligned citizenship test - and will remain based here. "The UK is our most important European market as it accounts for more than 50% of our European business and it's also the market we've been in the longest here," he says.

Many see Kraft Heinz's failed Unilever takeover attempt as an admission that the real key to sustainable growth - particularly outside the US - is large-scale M&A. Media reports are littered with potential partners - from Coca-Cola and PepsiCo to Colgate-Palmolive and Danone - but Oliveira brushes off such suggestions.

He shrugs off the Unilever affair too - "we thought two plus two equalled four, they thought not. We both move on" - but he is insistent that organic growth, not acquisitive growth, is the focus.

"We have enough opportunity to grow organically without any sort of acquisition. There are still plenty of categories we are new to or not in at all - I don't spend any time worrying about if we need to acquire something to grow."

Unilever and Nestlé - global food businesses under Kraft Heinz-inspired investor pressure to boost their bottom and top lines - are busy buying up bolt-on businesses in high growth or specialist categories.

It's an approach Kraft Heinz has resisted and that doesn't look like changing. "If there is something that fits our portfolio, we'll take a look. We're not blind to what's happening in the world, but it's not something we need to make happen. We are never going to buy our way to growth - that is not the way we operate."It seems Bono can put the guitar down for now.