James Bailey took the helm at Waitrose in the midst of the first lockdown. Trying to do 'as little harm as possible' initially, he's dialling up the differentiation
James Bailey's introduction to Waitrose, in the middle of the first lockdown, could not have been more awkward.
Sharon White, the new John Lewis Partnership chairman, parachuted in the ex-Sainsbury's commercial director last May to run Waitrose. She could see the restructure she inherited from Charlie Mayfield – which crashed the two businesses together and cut senior management roles by a third – wasn't right. But operationally Waitrose was responding brilliantly to the pandemic – it was the first supermarket to cut promotions – introducing new in-store safety features at pace, and scaling up its online operations impressively.
At the same time, with lockdown, Bailey was unable to meet his team of direct reports. So he did the thing British consumers were actively trying to avoid at that time: he visited supermarkets. Around two or three times a week, he would go into a Waitrose branch to get a feel of what was happening on the ground. "Almost the entire personal interaction with the business that wasn't on Zoom in those first couple of months was in a store," Bailey recalls.
But he was"incredibly conscious" of the need to "walk a fine line between spending time in store, seeing the situation for myself but not adding to the problems stores were dealing with.
"I tried to do as little harm as possible. Most of the tough decisions had been made. The last thing the business needed was to dig it all up." Instead he made sure "people making decisions had as much support as possible. And then it was about how long does it last and how to get ahead of the next wave."
The approach has worked well. Aided by the record demand created by Covid-19, Waitrose posted a 71% rise in pre-exceptional operating profits to £277.5m for the year ending 30 January 2021, its highest figure ever.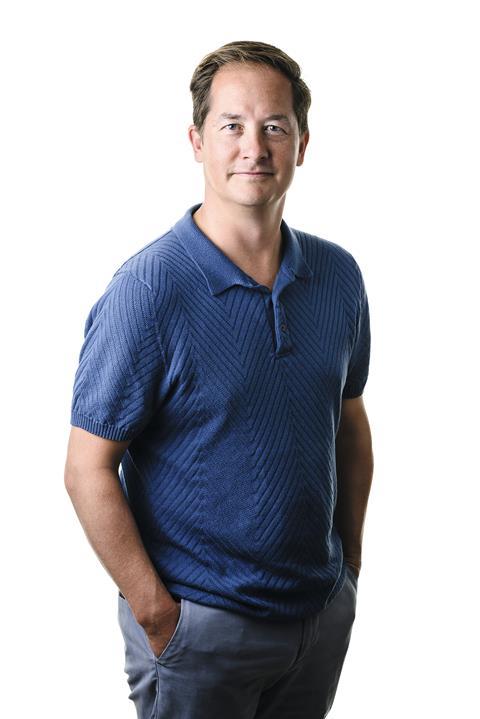 That created controversy, given JLP's decision to keep the business rates relief – which it used to protect jobs across the partnership – but it also puts Waitrose in a stronger financial position than it has been in for years. And it means Bailey can go beyond worrying about 'doing harm' to tackling some of the most pressing challenges facing the business.
Online is arguably the most high-profile. And the pandemic provided the ideal dress rehearsal for its parting of the ways with Ocado in August last year, with delivery capacity ramping up from 50,000 pre-pandemic to 250,000 orders a week, enabling Waitrose to hit its £1bn online sales target almost a year early.
Online muscle
But Bailey admits there were some growing pains. "After nearly 20 years with Ocado, there was no online muscle. Although advanced on the JL side, culturally Waitrose had some catching up to do online. Customer demands online are different, so it's about shaking off the dust from old perceptions, and understanding this is core from now on," he says. At its peak, 20% of transactions were online, "though it's fallen back to 17%".
Nor was the timing of digital director Ben Stimson's departure – weeks after the September switchover – ideal. (Laura Burbedge, after impressing on an interim basis, was promoted to online director in January.)
Name: James Bailey
Age: 47
Family: Wife Emma, kids Max (11) and Holly (8)
Best business advice I've ever been given: Choose jobs you think you'll enjoy not ones you think will get you somewhere.
Career highlight: This job – it's incredible to work for an organisation driven by such strong values.
And career mistake: Day three of a new senior job. I told my team I trusted them to work flexibly, that we'd be trying new things and that we should have 'happiness' as a key objective. Most of my peers disagreed and I'd neglected to check with them!
The last great album I listened to: Kate Bush – The Kick Inside.
If I could have dinner with one person: Bill Bailey (no relation).
And while Tesco and Asda are closing their 'dark stores', Waitrose has opened two since the pandemic began, in Enfield (in May 2020) and Greenford (in December). But in combination with the rollout of in-store picking to 200 stores, the "flexibility and adaptability" is a fantastic asset. "We have three CFCs, all in London. So it's coverage rather than the business model that's important, and improving the execution of both."
The online team aren't just looking at traditional online delivery. Waitrose struck a two-year partnership with Deliveroo in April, following a successful trial in 40 stores. It's set to roll out to 150 stores by the end of the summer, creating up to 400 new Waitrose store roles.
"A tiger won't want to change its stripes"
The aim is to attract a younger clientele. "As soon as we started testing, the customers were almost entirely new. A lot more of our older customers came online for the first time [this year] and they have more flexibility," he says. "But I don't think they're mutually exclusive and I think the rapid delivery market can grow at the same time and at the same pace."
The bricks and mortar side won't be forgotten though. Having closed four stores last year, there is "a new list" of potential store openings. Meanwhile the focus is on continuously improving the proposition. Once Covid restrictions are removed, Bailey wants to see the head office team in Bracknell spending more time in stores, as he did at the start of his role.
Existing strengths such as customer service will continue to be key. "Service is in our DNA," he says. Aided by the 4,000 John Lewis partners who were redeployed in the lockdown, Waitrose won the Grocer 33 service and availability award for the first time in 11 years, last month. He's determined to make it "a regular thing".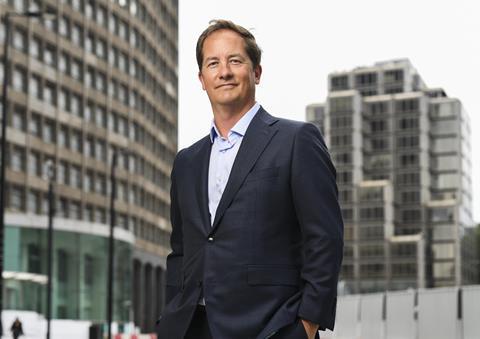 Availability
To do so there are plans to modernise its systems further. Availability in the lockdown performed relatively strongly versus peers thanks to smaller, shorter supply chains, and the fact Waitrose "errs on the side of caution, presenting as much as we can rather than cutting corners, as we don't have fantastic stock visibility, but that will change".
Bailey has also "made a few swaps and brought a few people in from the outside just to make sure that we are in exactly the right space for the plan we need to execute". That includes Charlotte di Cello from Leon, who replaced Rupert Thomas as commercial director; and Tina Mitchell, who joined from The Co-op last month in a newly created retail director role.
To tackle price competitiveness, which has taken a notable backseat in recent years, Waitrose will unveil "some pretty significant changes" to the MyWaitrose loyalty scheme in the coming months.
The 'Better Together' programme is also encouraging, with sales from trials of the John Lewis GM lines in the first quarter up 100% vs 40% for Waitrose GM.
Ultimately, Bailey believes the key to success is refining, rather than changing, the core Waitrose proposition. "A tiger can't change its stripes and probably doesn't want to," he stresses. "So quality, service, high ethics – those three things will always differentiate Waitrose and I think we can dial them up in new and interesting ways."