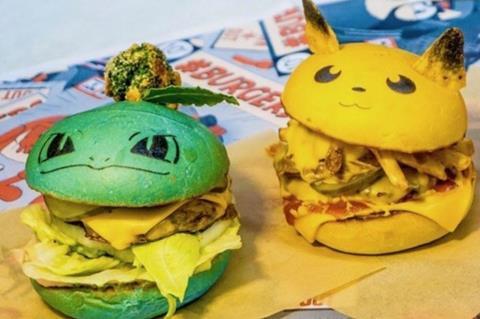 Remember the Pokémon Go craze of 2016? The mobile game had people taking to the streets in droves as they sought to catch 'em all.

Hot on the heels of that success comes the Pokébar! The pop-up is to tour England this winter, stopping off for one night only at London, Manchester, Birmingham and Liverpool.

Its website claims the bar will be 'the first of its kind and will consist of Pokémon-inspired burgers and Pokémon-inspired games and cocktails'. The opportunity to tie in with the Hawaiian-inspired poke bowl trend has, alas, been missed. Instead, alarmingly coloured buns recall Bulbasaur, Pikachu (with tortilla chip ears) and Charmander. The drinks look equally bright.

And if that doesn't sound like a solid reason for an adult to pay £35 for entry (£45 in London, obvs), there'll be prizes on offer and 'local DJs spinning tunes all day'. And (as long as you don't drink too many Pokécocktails) you probably won't accidentally wander into traffic either!