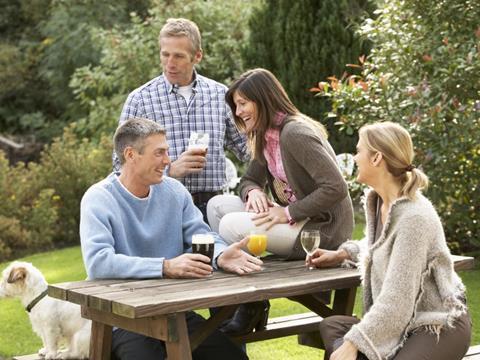 With a bumper asparagus harvest on the way and the discovery of 200-year old Champagne at the bottom of the sea, I am envisaging a summer of decadent lunches on a sun-drenched Mayfair terrace, the green full-mouthed loveliness of the fresh green shoots, kissed by the buttery lemon tang of hollandaise, accompanied by an endless supply of mellow yet still surprisingly drinkable two-centuries-old bubbles.

Karoline (with a K) has the temerity to intrude on this reverie by asking me to do some work. I think this is a bit of a cheek because I did some last week, but I hold my tongue until she says "and I want you to start eating insects". Stunned by the ghastliness of this suggestion, I can only stammer "why"? and "wha…"? before she barks "insects are the next big thing and I want us to be in at the start. There's a new insect promotion body in Europe ["Is it called thorax?" I venture, quietly] and I want us to be the first agency in the UK to promote them here."

There is so much that is wrong about this idea that I don't know where to begin my list of objections.

It's clear that Karoline's grasp of the subject is a bit hazy, too, because she lists beetles, slugs, wasps, witchetty grubs and squirrels as possible menu candidates. "I'm sure they're delicious with the right sauce," she says. "Cook some for an agency lunch next Wednesday and see what everyone thinks."

Wednesday is reiki, hair and nails day, so K's not going to be here. The upside of this is that we can pretend to have had the lunch. The downside is that she'll have time to relax and think of names for her new initiative. Our money's on Buzz.