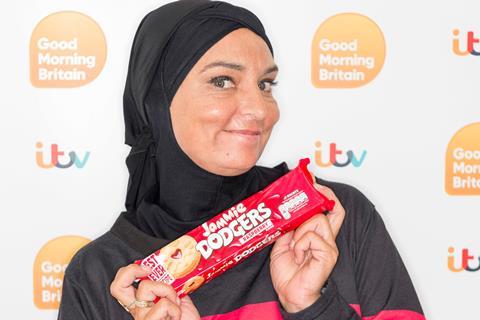 Any 'self-employed' readers might have caught singer Sinéad O'Connor's appearance on Good Morning Britain last week, which went about as normally as you'd expect.

The interview contained a lengthy description by O'Connor of her attempts to evade an alleged attack from fellow crooner Prince at his LA home, with the tiny singer apparently enraged by her bad language.

But that wasn't the maddest thing about the GMB appearance. O'Connor accepted a gift of a packet of Jammie Dodgers from presenter Piers Morgan, who had learned of her fears a hard Brexit might cause a shortage of her favourite treats in Ireland.

O'Connor, who tweeted her concerns at the start of the month, also told the Irish Sun "a no-deal Brexit could mean no Jammie Dodgers in Ireland, because they make them in Manchester. That could be a breaking point for me. I'd be devastated to lose my Jammie Dodgers."

So, JD maker Burton's Biscuits has an advertising slam dunk on its hands. Watch this space for a reworked Nothing Compares 2U video co-starring a packet of O'Connor's faves.