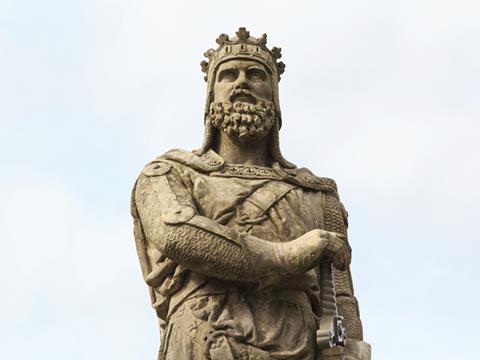 In Scotland, there's no greater tribute to a national icon than to eat baked goods in proximity to relevant sites of historical importance. And so it is that the old Greyfriars Church in Dumfries, where Robert the Bruce killed John 'Red' Comyn - his rival for the crown - in 1306, is now a Greggs.

Of course, Greggs simply picked up a lease on the site, which some had hoped to turn into a visitors' centre. Hard luck, historians! But Bobby's valiant rival-murder hasn't gone unmarked.

MSP Joan McAlpine wrote to Greggs explaining the site's significance, and the baker gamely responded, knocking up a special blue plaque for the store, which was unveiled this week. Now, as customers chow down on steak bakes and sausage rolls, they can reflect on a different kind of butchery.

For its part, the branch can presumably now do a roaring trade in 'John the Red' sauce. Or not.