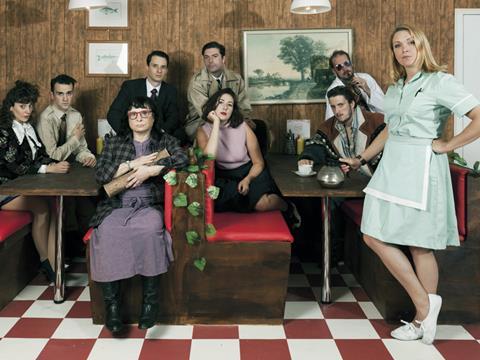 As quirky pop-up restaurants become the only way for Londoners to eat out, the trend is getting a taste for TV shows.

The Owls Are Not What They Seem is a Twin-Peaks-themed pop-up, where David Lynch fans can taste the show in a secret London location. Diners can arrange to pop in for a slice of cherry pie and a coffee (black like midnight on a moonless night, obviously), or book in for a full three-course meal, complete with cocktails and appearances from 'familiar faces'. Presumably while a dwarf dances with a horse.

For those who prefer a less surreal experience, meanwhile, Friends is coming to town. Fans of the New York sitcom will be able to argue over the sofa in a replica Central Perk, which will open in Soho on 24 September, offering more coffee, as well as props from the show. Presumably while a dodgy Italian-American actor hits on you.