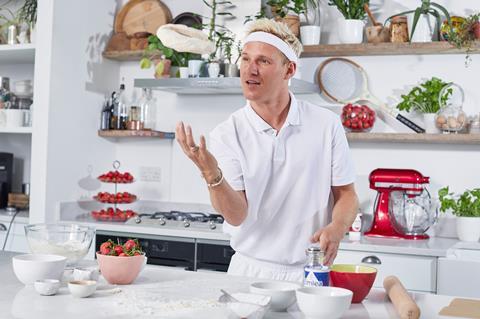 Wimbledon is here, bringing with it the fine sporting tradition of necking loads of strawberries & cream.

But where there's a tradition, there's a zany brand looking to update it. Enter Elmlea. Not only does the cream maker have some ideas for updates to the simple recipe, it's got some celebs to present them.
So, if you're into repeated 'serving' puns, head to YouTube, where tennis coach Judy Murray will show you how to make a no-bake cheesecake, while baby-faced radio DJ Roman Kemp mixes up an Eton mess. You can vote for your fave – which is bad news for Made in Chelsea goofball Jamie Laing, who's stuck persuading us a strawberries, cream, goats cheese & balsamic pizza is a good idea.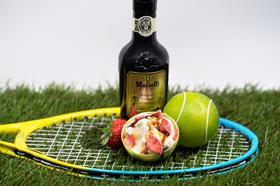 At least it won't be as hideous as strawberries & Salad Cream. This unholy dish is available at fancy restaurant Elys of Wimbledon, which reckons the sweetness of the fruit complements the tangy Heinz goo. We doubt there'll be many (ahem) second serves.

Meanwhile, Mazzetti Balsamic Vinegar of Modena and ice cream parlour Four Winters have come up with perhaps the most impressive tennis-themed NPD.
They have created an 'edible tennis ball' made from chocolate. When smashed (geddit? Like in tennis!) the shell breaks to reveal a balsamic vinegar, strawberries & cream ice cream centre.

Even better, the balls are free if you show up at Four Winters' Gloucester Road outlet in London, and can prove your name's Andy. You're limited to one a day, mind – though Asda's chief customer officer, whose name is Andy Murray, should surely be allowed to bagsy a couple.