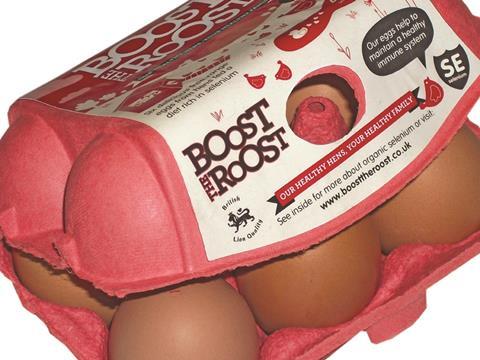 Tesco is to expand its distribution of Boost the Roost's selenium-enriched eggs. Currently stocked in only 12 of the retailer's stores in Cornwall and Devon, the eggs will be rolled out to a further 101 branches across the South West region early next year.

Boost the Roost said average UK intake of selenium, which contains immune and fertility-boosting antioxidants and plays a role in the production of thyroid hormones, was significantly below the Recommended Daily Allowance.

Boost the Roost hens are fed a natural selenium supplement resulting in an egg with more than 40% of the UK RDA for selenium for adults, according to the supplier.