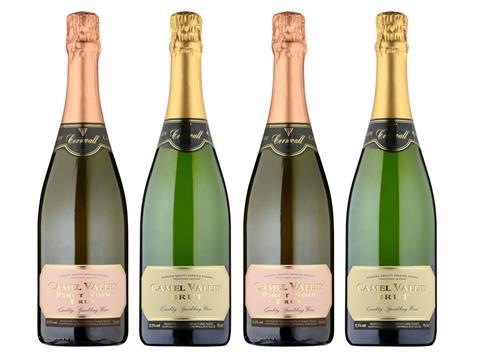 Booths has trebled its English wine portfolio with the addition of 11 new variants in a bid to quench growing thirst for home-grown tipples.

The wines - 10 sparkling and one still - join six already in store and include three Wiston Estate bubbles: Cuvée Brut 2010 (rsp: £33), Rosé 2011 (rsp: £36) and Blanc de Blancs 2010 (rsp: £40).

The trio marks the most expensive wines launched under Booths' English menu, with Nyetimber Classic Cuvée previously the priciest bottle at £32.

The retailer will be hoping to tap the boom in English fizz with the trio, alongside the additional seven sparkling variants, with Marks & Spencer and Waitrose both recently claiming significant volume hikes of 74% and 49% respectively.

The 11 new wines, which include a still white - Lyme Bay Shoreline 2014 (rsp: £12.85) - had been picked to offer shoppers a choice to "explore the English wine category" as well as tapping demand for more premium offerings, said Booths wine buyer Victoria Di Muccio.

The additional seven sparkling wines comprise Camel Valley Cornwall Brut 2013 (rsp: £26) and Pinot Noir Rosé Brut 2013 (rsp: £28.95); Hambledon Classic Cuvée NV (rsp: £30); Nyetimber Demi Sec NV (rsp: £33) and Classic Cuvée Halves (rsp: £19), plus two Ridgeview options: Bloomsbury 2013 (rsp: £27) and Rosé de Noirs 2013 (rsp: £39).

"This is an exciting time for English wine, with sparkling in particular carving out a place on the international stage," said Di Muccio.