Meet the buyers…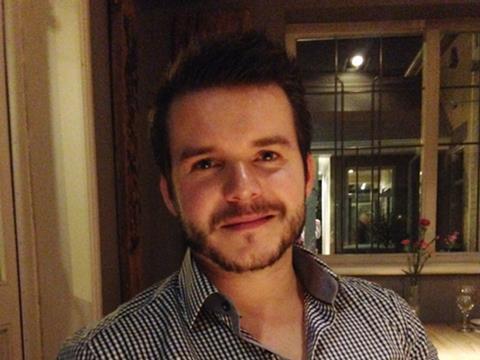 Gareth Hiron, frozen and bakery buyer, Budgens
Gareth joined Budgens in March this year as frozen and bakery buyer. He previously held roles at Asda including buying manager for world foods and category merchandiser for bakery. Prior to that, he worked for Majestic Wines.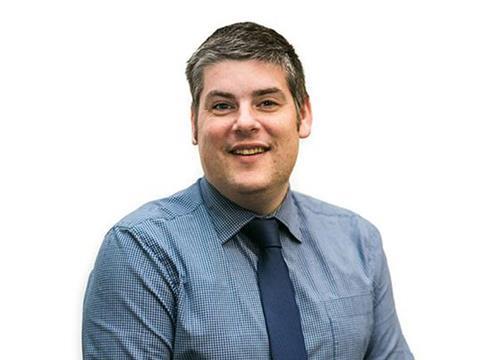 Keith Parkinson, bread and cakes buyer, Booths
During his 10 years at Booths central office, Keith has worked in a wide range of categories, moving from the fresh to the ambient team in the latter part of 2014. He is responsible for bakery as well as home baking and preserves.
What's been the best launch in bread and baked goods of the past 12 months?
KP: Personally I have found the developments with the Booths own label ranges, especially the craft bread range, great. We've also launched some wonderful NPD, with loaf cakes with some great unique flavours. Under brands, I feel we have seen more of an evolution rather than a revolution.
GH: There've been quite a few strong launches within sandwich alternatives by the big brands. It's difficult to single any particular one out.
What's the best way for a supplier to approach you with a new product?
GH: Ensure it's relevant to the market and to the Budgens brand. If it ticks both of those boxes then it's about making me believe that our customers can't do without the product. We don't have elastic shelves so I need to be confident that it'll earn its shelf space. A robust launch plan is really important as well.
KP: At one of our Meet the Buyer events, which happen once every three months.
Any pet hates when approached by a brand with NPD?
KP: Lack of thought and focus about the end customer and who the product is aimed at. I think sometimes suppliers fail to think about what the buyer may be looking for, ie 'how is this product going to enhance what we already offer and lift the whole category?'
GH: When the supplier's unable to justify why the customer and market needs their product or it's very similar to something already out there. Good NPD can be really simple but it just needs to ensure it fits a customer need.
How has your range changed over the past year to reflect current trends in the market?
GH: We've very much followed the market in terms of the growth of bakery snacks, and in particular, the continued rise of sandwich alternatives.
KP: Over the last year it has been small evolutions of the own label offer and we have seen a move towards smaller pack sizes as people are purchasing fewer large loaves and switching more into the traditional craft offer.
Bread has become a key weapon in the price war, with some 800g loaves pushed down to 75p. Is it fair to say price is the only differentiator in mainstream bread? How can brands add value back in to the market?
GH: I wouldn't say it's the only differentiator, but the price of wrapped bread has clearly been a battleground for retailers over the last couple of years. With more money back in people's pockets and more of a focus on health, I think there's definitely an opportunity at the top end of the market. However, the main value will come from the growth of bakery snacks.
KP: In some environments, I can see the point of view about price but at Booths we recognise that value isn't always about price. Quality, consistency and clean ingredients are surely more important to those eating bread less often. We like to offer our customers the best quality available.
How important are in-store bakeries? How has your approach to this changed? Is it becoming more popular with customers as a backlash against processed foods?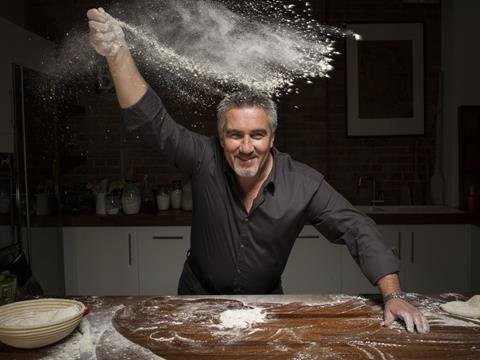 GH: Incredibly important. The Great British Bake Off and Paul Hollywood in particular have had a really positive impact on extolling the virtues of freshly baked bread, so even if people don't want to actually bake themselves, they want to know that it's available to them at their local store. Whether this is a backlash against processed foods or just people getting more into artisanal product and baking I'm not sure. We're getting asked for more weird and wonderful flavours though, so I don't see the trend changing anytime soon.
KP: In-store bakeries offer a great opportunity to have a large number of NPD changes and seasonal products but at the same time the quality needs to be right as does the consistency.
With bread falling out of favour, what other products are taking shelf space from it?
KP: Sandwich alternatives, morning goods and speciality breads such as focaccias and flat breads. I don't necessarily see bread as out of favour, rather customers have become savvier with their choices and are looking for great value in terms of taste and suitability for the meal occasions.
GH: Wraps, thins, bagels, breads of the world and more - basically anything that livens up a sandwich.
How will the bread and baked goods market shape up over the next year?
GH: There will be more focus on premium and health products as well as the continued growth of gluten free.
KP: I can't see a great shift from the direction we are currently in. Although the rise of gluten free will probably continue, as people make the lifestyle choice to more to gluten-free diets rather than these products being aimed just at coeliac sufferers. I believe customers will also continue to look for innovation in meal accompaniments.