This article is part of our 2016 Bread & Baked Goods digital feature
As Brits ditch bread (link here), the category's players are injecting their loaves with added benefits from protein to vitamin D to tempt consumers back to the fold. Here's some of our favourite launches from the last year
Protein Quartet – Warburtons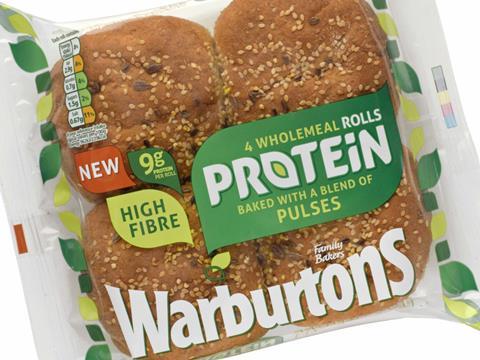 Warburtons has beefed up its range with a protein-enriched quartet comprising a 400g bagged loaf, four-packs of rolls, sandwich thins and soft wraps (rsp £1.20). Baked using a blend of wholemeal flour, chickpeas, haricot beans and pea protein, all naturally good sources of protein, the products contain between 7g and 10g of protein per serving.
Vitamin D Bread – M&S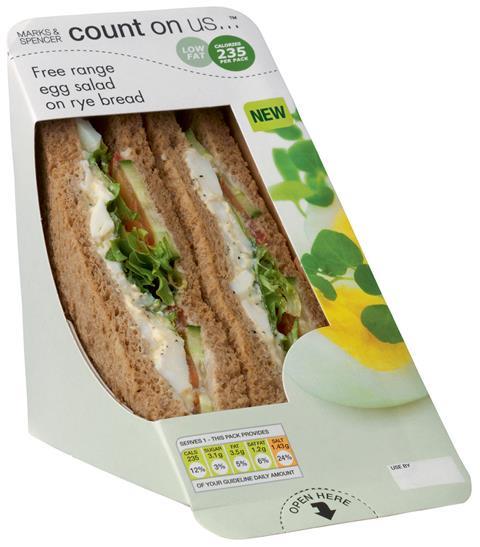 Brits aren't getting enough vitamin D, according to the Scientific Advisory Committee which claims it should be doubled to 10 micrograms per day. To help increase its customers' intake of the 'sunshine' vitamin, M&S will be fortifying all of the bread in its pre-packed sandwiches with vitamin D. Last year its bakery range was enhanced with the vitamin.
Seed Sensations Chia Bread – Hovis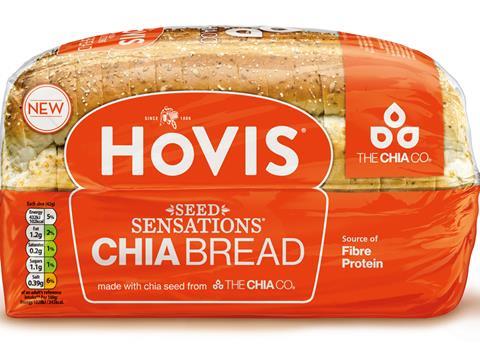 Chia seeds are one of the hottest so-called superfoods right now. As a great source of omega-3, high in fibre and containing calcium, iron, selenium and zinc, it's no surprise bread brands are turning to them to enhance their bread. One of the latest launches comes in the form of Hovis' Seed Sensations Chia Bread (rsp £1.45/750g), which uses sustainably sourced chia seeds from The Chia Co.
Cauliflower Bread – Waitrose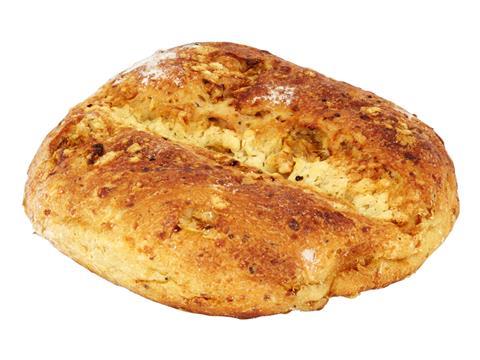 Described as "a great way to sneak in some extra veg", Waitrose unveiled its cauliflower cheese sourdough (rsp £3.49) in June as part of a six-strong lineup of chilled breads. The bake-at-home loaf is made with roasted cauliflower florets spiced with cumin and coriander and layered with mature Cheddar cheese.
Seeded Farmhouse Loaf – Genius
Genius already boasts the title of being the number one gluten-free bread brand, but wanted to increase its "strong nutritional profile" with this Seeded Farmhouse Loaf (rsp £3.00). The inclusion of linseed, millet and golden flaxseed makes the loaf a good source of omega-3 and fibre.
Previous article: Welsh are biggest bread fans with 60% tucking in daily
Next article: Carb dodgers: English most likely to swap bread for lettuce