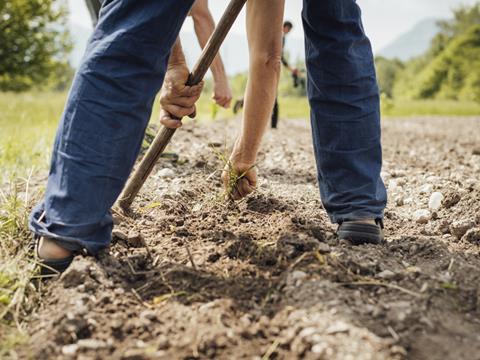 Food and drink bosses have welcomed the government's u-turn on plans to charge EU nationals to stay in the country after Brexit.

The move was announced by PM Theresa May yesterday as she sought to win over parliament to her Brexit plans.

The PM said there would be "no financial barrier for any EU nationals who wish to stay" in the UK.

Adults seeking settled status after Brexit were due to have to pay a £65 application fee under a plan that came in yesterday, only to be scrapped hours later. The government has promised anyone who had already paid the fee will be reimbursed.

Food and drink organisations welcomed some clarity regarding the huge numbers of EU workers in the food and drink workforce. But they said there was still huge uncertainty both about future immigration plans and Brexit as a whole, which threatened workforce security.
"We welcome the announcement that the government is planning on scrapping the fee associated with the EU Settlement Scheme," said FDF chief executive Ian Wright.

"The food and drink manufacturing industry employs 117,000 highly valued EU workers, making up almost a third of our workforce, and their contribution to our sector is vital.

"FDF was one of the first trade organisations to call for certainty for EU nationals and this is an encouraging development. Further work is now needed to make sure the right to stay and the Settlement Scheme is swiftly and effectively communicated to eligible EU citizens wishing to stay in the UK and that employers are provided with the tools needed to support their workforce."

But he added: "While elements of the prime minister's statement are to be welcomed, the ongoing lack of certainty for business about our immediate and longer-term relationship with our nearest and biggest trading partner continues to undermine business confidence."

Sally Gilson, FTA's head of skills, said: "European workers are a key supporter of the UK's complex supply chain, undertaking vital roles in all areas of moving goods and services across the country to support manufacturers, retailers, schools, and individuals.
"The news that the settled status scheme is finally open to selected applicants is encouraging, but too little too late - three million people cannot be processed in eight weeks and there is no system for employers to check right to work.

"While the government may have waived the application fee yesterday for EU settled status applications, we are still no clearer on what future immigration will be allowed in the case of a no deal. Not only do we face a cliff edge for the supply chain moving goods, but also for the people driving our goods across the UK.

"In addition, businesses still cannot make plans for their workforce after March, with the future immigration White Paper still to be ratified.

"This is unacceptable after two years in which government could have clarified the situation to ensure consistency in the supply chain. It seems ludicrous that government has itself confirmed that businesses cannot check EU workers' right to work until a suitable system is in place - so how and when is this to be possible?"