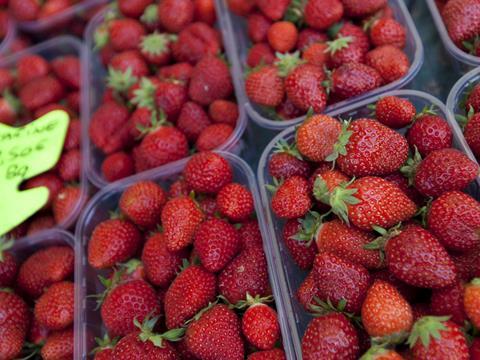 A lack of available migrant labour has led to a 15% drop in soft fruit production this year and could lead to shortages of British produce this summer, growers have warned.

Some 63% of British Summer Fruits' membership had reported a drop in applications for seasonal positions last year, said the grower body's chairman Nick Marston yesterday.

This had translated to a 10%-15% shortfall in labour, which could accelerate to 30% by the autumn, Marston warned, as he bemoaned the government's inertia over the introduction of a seasonal agriculture workers scheme (SAWS).

A third of BSF's membership had already made the decision to invest less in their business, with 14% considering opportunities to grow outside the UK, he added.
Speaking at a BSF event in London titled 'Brexit & the future of the soft fruit industry', he said: "The situation is expected to worsen. In the past three years, growers have chosen to focus investment overseas instead, setting up shop as far afield as Tasmania, China and Portugal."

Any fall in home-grown production not only increased the UK's dependence on imported fruit, but would "inevitably lead to significant price rises", Marston added. He called for a level playing field with countries including Germany, Portugal and Spain, which have brought in schemes allowing non-EU nationals temporary farm labour permits.

The UK's last SAWS scheme was wrapped up in 2013 after Romania and Bulgaria joined the EU, giving them free access to the UK job market. But since then, unemployment in the countries has fallen to single-digit percentages, leaving growers with a smaller pool of labour to draw on.

However, consumers remained unaware of the threat to the industry, with a YouGov poll of 1,796 adults for BSF revealing one in five (19%) believed Brexit would increase the availability of British strawberries, while another 43% did not believe there would be any impact on availability.