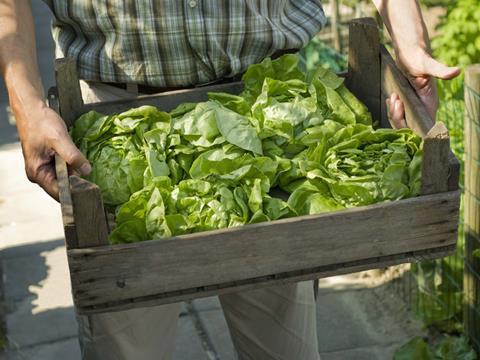 Retailers will face dwindling supplies of British fruit and veg unless the government acts urgently to tackle a chronic shortage in seasonal labour, the National Farmers' Union has warned.
Last year, one in three (29%) British growers struggled to find the seasonal labour they needed to harvest their crops, and a shortage of workers is now the "biggest concern" growers have, the NFU's 2015 End of Season Horticultural Survey of 289 growers found.
The labour-intensive fruit sector was the worst hit, with almost half (43%) of growers experiencing problems last year.
Growers predicted the labour shortage would intensify in the future, with 66% envisaging reductions in labour availability by 2018.
They also warned labour would become more costly, with 53% expecting an increase in labour costs this year, and 84% expecting an increase in costs by 2018.
Unless something is done to address the labour shortage, British crops would remain unpicked, businesses would face massive losses and retailers would be forced to "fill shelves with imported produce", the NFU warned.
Branding the labour issue as "very worrying" for UK horticulture, the NFU called on the government to introduce a new student workers scheme open to agricultural students from all over the world to undertake seasonal harvest work in Britain.
"Putting a new student scheme in place will attract young people who will bring skills that can help increase productivity in the UK," said NFU president Meurig Raymond. "This will help avoid labour shortages and the potential consequences of higher food prices, increased imports and loss of full-time jobs that seasonal work supports.
British Growers Association CEO Jack Ward agreed labour supply was becoming a major worry for UK fruit and veg growers. "There is real concern that in the next two to three years time, finding seasonal labour will become very difficult."
He backed the NFU's call for a new seasonal workers scheme to support growers. "The loss of the last one was a big blow for the industry and having something dedicated to agriculture and horticulture would be good news," he added.