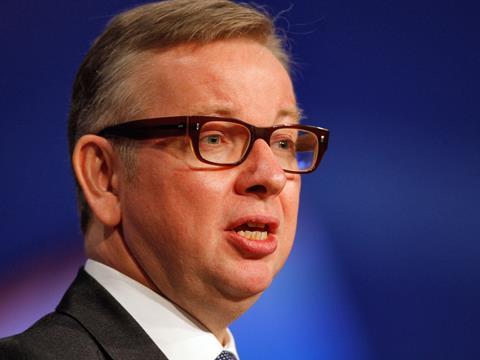 Some might remember the last time an embattledgovernment, facing a backdrop of political crisis, came up with an overarching set of strategic priorities to tackle the big issues facing food and drink.

Gordon Brown, in the midst of the banking crisis of 2008, produced a major report that aimed, among other things, to set the way forward for tackling soaring commodity prices, improving nutrition and tackling food waste and emissions.

A decade later, the government, in the form of environment secretary Michael Gove is returning to the same territory through a new Food & Drink Sector Council.


Food & Drink Sector Council: who's who
Iain Ferguson - chairman: chair of Stobart since 2013. Unilever veteran; CEO of Tate & Lyle 2003-2009
Judith Batchelar: Sainsbury's brand director, ex M&S. Expert on food tech and health
Gavin Darby: Premier Foods CEO, president of FDF; priorities are obesity and industry health post-Brexit
Leendert Den Hollander: IGD president and GM at Coca-Cola European Partners. On the front line of health and sustainability debate
Sir Peter Kendall: Chairman of AHDB board, ex NFU president
Dame Fiona Kendrick: Ex Nestlé UK CEO, former FDF president
Nick Varney: CEO, Merlin Entertainments, ex Rowntree and Reckitt Colman
Jo Whitfield: CEO of Co-op food business
Ian Wright: combative FDF director general at forefront of calls for sector council. Anti-Brexit and behind plans for new sector deal
Graham Hutcheon: CBI Scotland chair and MD of group ops at Edrington
Lord Deben: Former Tory environment secretary; Sancroft chairman; heads independent committee on climate change
Ursula Lidbetter: Lincolnshire Co-op CEO, former HRC Prince of Wales ambassador
George Weston: Pro-Brexit CEO of ABF, Britain's biggest food producer
Andy Richardson: head of corporate affairs at Volac; Welsh Food and Drink Industry Board chair; member of Brexit Food & Farming Commission Steering Group
Cassandra Stavrou: Founder of 'posh popcorn' brand Propercorn
Nick Whelan: Dale Farm chief executive
With its first meeting last week, it's been heralded as a potential "game-changer" by FDF director general Ian Wright - who sits on the council - offering a joined-up approach to sector policymaking for the first time since the 1940s, he argues.

But does the new council, a "government of all the talents" from across the industry, stand any chance of influencing long-term policy amid the upheaval of Brexit? What will it actually do? And how?

The B-word is not mentioned at all in any of Defra's language surrounding the body's launch, but the group includes many outspoken commentators on Brexit on both sides of the argument. Their talks, says Defra, will be to set the strategic direction and priorities for food and drink, with seven working groups being set up to come up with answers to the big issues.

The first three have emerged as workforce/skills, led by former Nestlé CEO Dame Fiona Kendrick; nutrition, led by premier Foods boss Gavin Darby; and agricultural productivity led by AHDB chair Sir Peter Kendall. Other groups on areas such as exports, UK output, waste and technology will follow.
Game-changer?
Ian Wright is not alone in his optimism. "I'm very excited about it," says one council member. "There's no doubt this is a good group, it's a cohesive group, and in Iain Ferguson it has a great chairman. There is also no doubt that in Michael Gove (who will attend, along with Defra minister George Eustice) we have a secretary of state who is extremely energetic and over all the detail. It's impressive this first meeting came just two months after the council was announced as part of the industrial strategy.

Another council source says: "There is a genuine desire for this council to be a forum that can for the first time in years begin tackling the big issues right across the value chain.

"This is an industry of lots of industries and we haven't seen anything like this since Gordon Brown's report, which was all about how we were going to fight food inflation, how to tackle the issue of GM farming, concerns about sustainability. It's very encouraging that these big issues can now be looked at across the whole industry."

Of course we all know what happened to Gordon Brown's report, and this week, The Grocer revealed that Defra's 25-year Farming strategy document, unveiled in 2015, had met with a similar fate. But this council is different from a report, they believe.
Sector deal?
One of the first talks is to agree a new sector deal with ministers, which could see the government agree to ringfence tens of millions of pounds towards the industry in the way of a new sector deal.

Such a move has already been made for the automotive industry, although government funding packages totalling almost £60m, along with a pledge of £250m of joint industry-public funding for a sector that turns over £77.5bn a year in the UK, have already been the source of some disappointment.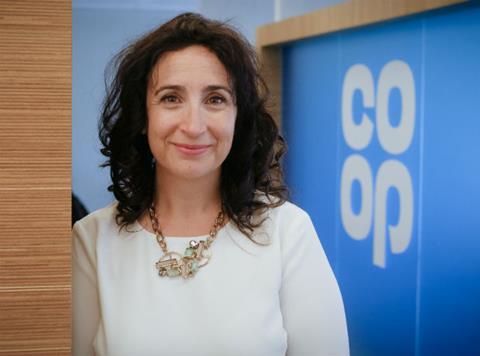 As Gove pointed out on the council's launch, the food industry's £110bn contribution to the economy is greater.

So how many millions of taxpayers' cash will the government think are merited? Sources on the new council believe that if they are given the funding other countries, such as Ireland, give to its food & drink sector, they can transform the ability of UK food & drink to punch its weight in the economic and political agendas.

As well as hard cash the deal involve government commitments on tax credits, innovation support and less red tape.
Brexit to dominate talks?
As attractive as such an agreement would be, some experts argue it will be impossible for the government to promise a sector deal involving areas such as red tape without the council becoming embroiled in areas like post-Brexit regulation. Co-op boss Jo Whitfield is among council members who see it as a chance to influence the Brexit talks.

"The council will give the industry a key voice," she says. "As Brexit nears, the council can help push the need for negotiations and an outcome that supports Britain's food producers and ensures consumers' interests are considered. It's a fantastic opportunity to shape regulation and ensure we meet consumer interests without over-burdening businesses."

Yet others think the inevitable domination of Brexit will kill any chance the industry has of tackling its long-term issues.
Glorified Union Jack wavers?
"I do fear the government sees this new council as basically a body that will help it head up trade negotiations post-Brexit," says Professor Tim Lang, City University professor of food policy. "Ironically I think it may find it gets a tough ride from those on the council who quite frankly must be in despair about the awful lack of certainty the industry faces.

"My biggest fear is that Brexit is itself a monumental diversion from the long-term issues that the industry needs to discuss such as climate change, sustainability of food supply, water shortages.

Another leading industry source adds: "There is no doubt the government has brought together a bunch of talented people. But what's on the table is a huge ask. The danger is that you've got a representative group of people from across the industry but they don't represent the industry or all its trade organisations.

"And if the government thinks it can get the industry to unite by getting the council to be a bunch of glorified Union Jack wavers, they will have another thing coming."
Will government lose interest?
Some fear the new council could inadvertently end up masking the government's own lack of long-term strategic thinking and commitment to the industry. The Grocer's revelation this week that Gove has shelved Liz Truss's 25-year farming strategy, with the government citing the immediate demands of Brexit negotiations, is seen by some observers as evidence of its short-termism. So will the council just be a talking shop?

Perhaps the biggest concern is that the new council, which will meet four times a year, will lack the teeth needed to bring about long-term policies.

"If I was to be rude you could say the industry has won a Pyrrhic victory by getting this council established," claims Lang. "It has won the battle but has no influence."

One of the council members admits that it "needs to see positive results and outcomes" if the body is not to become "just a talking shop". However, the source adds: "I think it is a real chance of change for good and it is up to those of us on the council to make sure it gets done. We have to convince the government that these are the policies they should be pursuing."

If the council does end up bringing the industry closer to those all-important corridors of power, when the uncertainly over Brexit is all-consuming, many will argue that can only be a good thing.