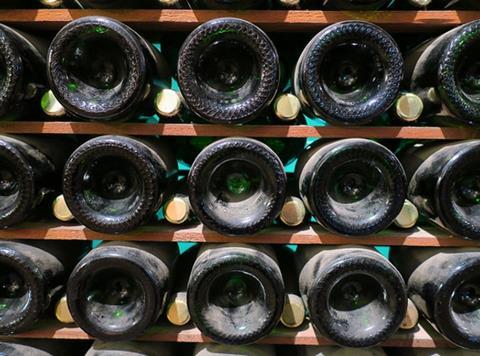 British and European wine & spirits bodies have slammed the prospect of leaving the EU without a deal as "unacceptable", in a joint paper calling on the government to ensure the continued flow of goods post-Brexit.
The paper, authored by the Wine & Spirit Trade Association, The Scotch Whisky Association, Spirits Europe and the Comité Européen des Entreprises Vins, sets out the EU wine & spirits industry's shared requests for Brexit and maps out "how to overcome issues affecting the industry".
It demands that a post-Brexit relationship with Europe preserves "the high degree of harmonisation and convergence of legislation" in both markets and continues to protect mutually recognised geographical indicators.
It was penned in response to "little sign of any progress" on a beneficial deal for both regions' sectors, or a transitional arrangement that would allow industries to adapt, said the WSTA.
"Unlike politicians negotiating the divorce bill, there is a high degree of positive integration and collaboration within the European wine and spirit sector," said WSTA chief executive Miles Beale. "We, like our partners in the wine and spirit trade across Europe, strongly support the UK and EU securing a comprehensive trade agreement that enables us to continue to do business and provide our products to consumers across the continent."
The UK is currently the world's second-largest importer of wine, and is a large market for wines produced in the EU. British spirits also enjoy considerable exports to Europe. Last year, the UK traded £2.2bn worth of spirits with the EU and almost £2.3bn in wine, according to WSTA figures, with the industry estimated to be worth approximately £4.5bn to the UK.
The continued success of British and EU industries "relies on the agreement of a framework for the future relationship and the transitional rules that would ensure trade continues with minimum disruption after the UK's exit from the EU" said Spirits Europe president Joep Stassen.
The news comes as the government has faced mounting criticism from across the food & drink industry this week. British Summer Fruits chairman Laurence Olins blasted transport secretary Chris Grayling's suggestion the UK could grow more produce if faced with a 'hard Brexit' as "absolute and utter tripe".
Meanwhile, new Dairy UK chairman Paul Vernon warned failure to negotiate a trade deal with the EU would have "far-reaching" consequences for British dairy.