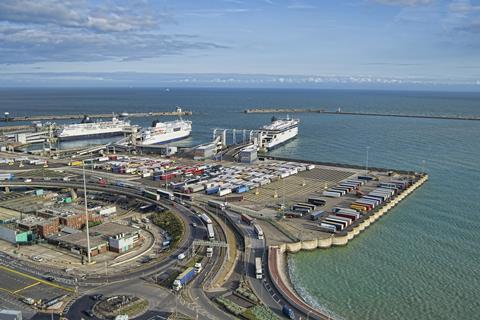 All paper certificates and physical checks on food and drink imports to the UK should be scrapped for companies that commit to baseline standards for issues such as animal health and food safety, industry leaders have told the government.
A new strategy document published by the FDF today says instead of "overly burdensome" checks at ports such as Dover, companies should face monthly or even annual declarations and have their operations approved by central audits.
It is understood Westminster has expressed interest in the suggestion, which comes after the government delayed the imposition of physical checks from the EU until the end of next year, after warning they could cost the industry more than £1bn a year.
Last week The Grocer revealed talks had begun with the government, trade bodies and major companies, on a "digitised, simplified and proportionate" alternative to the system of checks, which had been due to come into operation in July.
The FDF's new strategy calls for a "full digital overhaul" of the border, saying Brexit had given the UK government a chance to build a "world-leading" border regime that would dramatically increase efficiency and protect against food insecurity.
The document also calls for the UK to explore how companies from other countries can export to the UK even if the overall standards of their governments don't match the UK's, provided they sign up to internationally respected audits.
However, the FDF stressed it wanted any new preferential trade agreements to ensure high standards of production, environmental sustainability and animal welfare.
The report comes a week after FDF figures showed the UK's food and drink trade with non-EU countries had returned to pre-pandemic levels in the first quarter of 2022, with exports outside the bloc hitting a record £2.3bn. However, the UK's £3bn food and drink exports to the EU were down over 17% and the document stressed that the UK lagged far behind countries like France, Germany, Denmark and Ireland when it came to exports of food and drink.
"We don't agree that the UK cannot do trade deals with countries that do not mirror our own domestic production standards," said FDF CEO Karen Betts.
"Nor do we agree that the imperative of free trade should prevail over the UK's high standards and their importance to manufacturers and consumers. We hope this strategy provides a route map for a sensible, middle way, which recognises that neither of these binary choices work for the good of the UK."