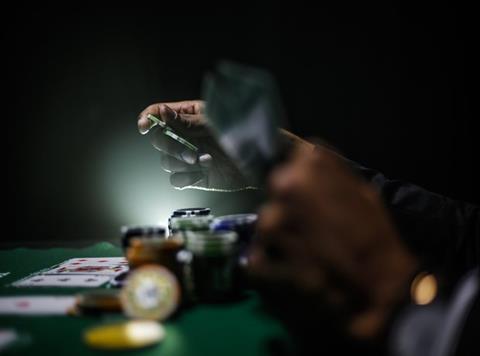 The clock is ticking. It's perhaps the most overused phrase in the entire Brexit pantomime, but never has it seemed more real or more frightening.
In fact, the sound of that ticking is as incessant and doom-laden as the continuous tolling of the 'bring out your dead' bell that protesters rang outside Westminster all day yesterday, as MPs gathered for the latest farcical chapter in the story.
The uncertainty that has gripped businesses since the referendum reached new levels last night after Theresa May's withdrawal deal suffered a crushing defeat in parliament. Tonight's vote of no confidence is set to see the whole sorry circus continue.
With the deal went the only firm offer to companies so far to prevent the chaos of a no-deal.
Lest we forget, the withdrawal agreement proposed the UK would remain in a single customs territory from March 2019 until at least December 2020 – and indefinitely if a new agreement was not reached.
In place of that assurance, businesses now have 10 weeks.
The fact that the deal and its controversial Northern Ireland backstop plans suffered a record defeat in public in many ways shows just how detached MPs are from the concerns of businesses.
And even as ministers sought to calm nerves last night, in a crisis phone call with 450 business leaders, they refused to rule out a no deal, continuing to treat it as a crude threat against the EU as if this whole process was some sort of high-stakes game of poker.
Should the government, as expected, survive tonight's vote of no confidence, it will not be until Monday until we have a sight of any kind of plan B.
What's a few more days, you might ask? Well, as FDF boss Ian Wright points out, food and drink companies have already spent millions preparing for the ever-more real threat of a no deal. You cannot just flick a switch, and unwind from 50 years of free and frictionless trade. The Grocer has been reporting for weeks on how companies have been stockpiling products, with retailers preparing huge warehousing spaces to try to minimise disruption to the supply chain.
In the meantime, other plans (and recruitment) has been put on hold.
This is just for starters if there's actually a no-deal Brexit, however. As the industry knows only too well such measures will not protect from the devastating impact of a no deal on the fresh food supply chain. And there are many for whom provisions thus far have only been limited. Not any more. The assumption from a contingency planning point of view has to be that it's full steam ahead for no-deal planning, on both the industry side and in terms of the civil service. And almost everything else will have to be hanged.
MPs on all sides of the house must act to ensure this economic disaster isn't allowed to happen and that it remains the stuff of industry nightmares rather than, as it is now, a fast-approaching reality.