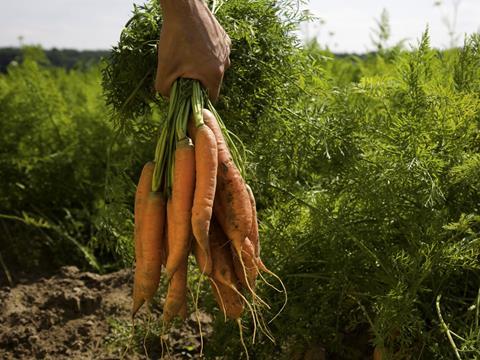 The Commons Environment Food and Rural Affairs Committee has reopened its inquiry into Brexit-linked labour constraints in the agriculture, horticulture and food production sectors.

The Committee said it would assess whether labour shortages had "improved or deteriorated" during the past year and inquire into whether the government's statements at the time had "proved accurate".

An Efra report published last April, titled Feeding the nation: Labour Constraints, followed a short inquiry into the availability of labour for work in the agriculture and horticulture sectors and investigated the degree to which there was a labour shortage in those sectors.

It warned there was a "weight of evidence from a range of agricultural and horticultural businesses" that indicated their sectors were facing "considerable difficulties in recruiting and retaining labour" as a result of Brexit-linked uncertainty.

The report also suggested current problems facing the sector could escalate to crisis levels if urgent measures were not taken to fill gaps in the labour supply. The government's statistics were "inadequate for measuring agriculture's labour needs, particularly around seasonal migrant workers" it added.

Immigration minister Robert Goodwill and farming minister George Eustice both said there was currently "no evidence" the food sector had faced any difficulties attracting migrant labour when giving evidence to the committee last March.

However, the committee reported it did not "share the confidence of the government that the sector does not have a problem: on the contrary, evidence submitted to this inquiry suggests the current problem is in danger of becoming a crisis if urgent measures are not taken to fill the gaps in labour supply".

The Committee's new inquiry is seeking evidence between now and the Easter recess on a series of questions, including to what level labour shortages have worsened, and the effect this has had on businesses.

It is also asking whether there is any evidence the government's pledge to help the agricultural, horticultural and food sectors become "less reliant on migrant labour and use more UK workers" has made any progress.

In evidence already sent to the Committee, the NFU said last year had seen the lowest annual returnee rate of migrant workers since 2014. Drawing on data from its 2017 labour provider survey, it found Labour providers recruited some 4,377 fewer workers than needed from January to December 2017. There were no reported shortages in 2016.

It added there had been an average shortfall of 13% across 2017, with September peaking at a 29% shortfall.