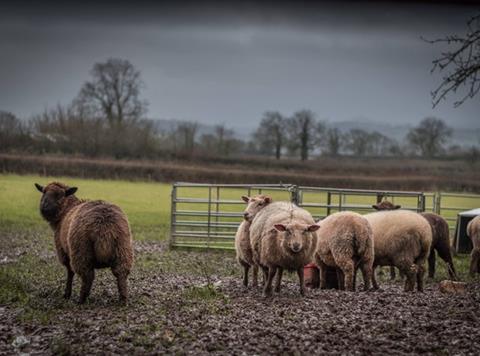 The government and the Food and Drink Sector Council must find a way to secure profitability for food-producing farmers and growers. However, its preparations for Brexit have so far been inadequate, agriculture bodies have warned the Efra Committee.
There was a distinct "lack of detail" in Defra's proposals for a future of agricultural policy, said Country Land and Business Association president Tim Breitmeyer told the Committee yesterday (14 March).
"We are extremely disappointed that while there are grandiose statements and vision, there is no element of any certainty of how we are going to support a profitable food production sector," he added.
The committee had gathered to discuss Defra's command paper presented to Parliament by environment secretary Michael Gove – the defining feature of which has been the promise of public money for farmers who provide public goods including environmental services and food.
The proposed agricultural policy outlines plans for the future of food, farrming and the environment in tandem with a 'green Brexit' and is under consultation until 8 May.
Gove has been vocal about Defra's intention to scrap the CAP direct payment scheme, last month telling the National Farmers Union conference that it was "not working" for UK farmers.
And if a single penny from each loaf of bread sold in the UK was delivered back to the farm gate, it would amount to half of the subsidies received under the Common Agricultural Policy's basic payment scheme, Breitmeyer added.
However, the detail so far presented by Defra over how it would replace CAP payments had so far been inadequate, he suggested, in comments echoed by Tenant Farmers Association CEO George Dunn and Efra's Committee chair Neil Parish.
"This paper is woefully lacking on anything to do with proper food production," the Devon MP said.
"I know the consumer wants cheap food. I think the initiative of the Food and Drink Sector Council [is] a very good initiative," Breitmeyer added.
"My fear is that agriculture will not get much of a say in it and so it won't deliver the extra value back to the farm gate that I think is the intention, but only a very small amount of money needs to come back through the food chain to make farmers a lot more profitable."
PMQs
Concerns expressed by Breitmeyer and Dunn came on the same day Parish asked prime minister Theresa May during Prime Ministers Questions whether she thought food production should be considered a public good.

May agreed that it should, commending those who worked in farming and food production.

"We now have an historic opportunity as we leave the EU to deliver a farming policy that will work for the whole industry," she added.

President of the NFU Minette Batters welcomed the PM's acknowledgement of the role farmers play in producing raw ingredients for food and drink production.

"Delivering a domestic farming policy that works for the whole industry is going to be crucial to the nation's ability to produce food. The NFU continues to make a strong case for a profitable, productive and competitive future for British farming," she said.

"British farmers have a unique and irreplaceable role in producing 61% of the nation's food while also looking after 70% of the nation's land. We strongly believe that access to this safe, traceable and affordable food is a public right and essential to each and every one of us - meaning British food should be seen by Government as a public good."