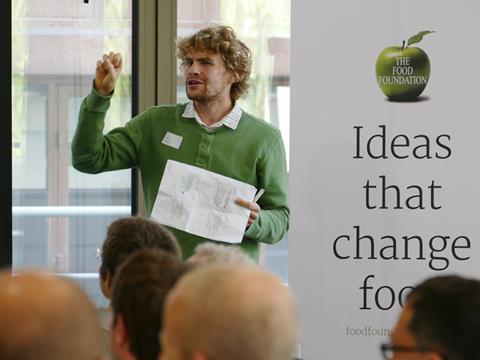 For an organisation whose raison d'être is to force supermarkets to make healthy food for the masses more affordable, the prospect of soaring food prices in the wake of the Brexit referendum is not exactly what the doctor ordered.

But it's not as if the Food Foundation had set its sights particularly low in the first place, considering its agenda calls for nothing short of a fundamental rethink of the British food system to tackle the twin evils of obesity and unsustainable diets.

Formed last year by Laura Sandys, former Conservative MP, and with trustees including Rosie Boycott, Boris Johnson's former food policy supremo, the charity has lofty aims, even if it currently operates from a makeshift office at the back of Vauxhall's New Covent Garden Flower Market, destined to be bulldozed come January to make way for yet another skyscraper.

It is up against a tide of competing economic forces that could see its hopes crushed, even with well-connected trustees and charity backers, such as the Nuffield Foundation, on board.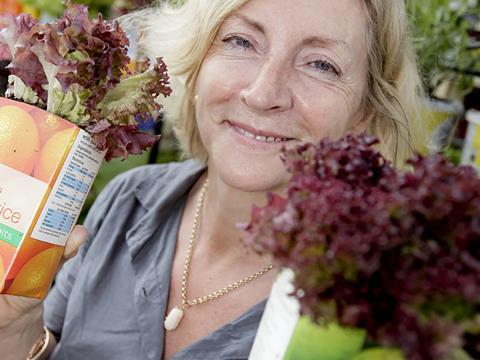 Yet there is something about its approach - not afraid to attack and embarrass big business and the status quo, but also prepared to work with the movers and shakers in the corridors of power - that appears to be gaining traction. The Foundation is calling for business and the government to make changes across pricing, promotions, advertising and supply chain practices, which will make healthy diets more widely available and affordable for the average family, without having to shove a healthy eating message down consumers' throats - a tactic it claims is destined to fail.

Since its first report in January, warning that the current trend towards convenience, fast food and supermarket food skewed towards HFSS products had primed an "obesity timebomb", the charity has been prolific in its output of reports and events.

Last month it issued another report on the back of UN data showing an estimated 8.4 million people in the UK are living in households with insufficient food - and too often it is the food that is most unhealthy that they are turning to. "We found in our January report Force Fed that at every point the food system is skewed towards making unhealthy food cheaper and easier to consume," says Anna Taylor, the charity's first executive director. "We also found that healthy food is on average more than three times more expensive than cheaper food full of calories from fat, salt or sugar."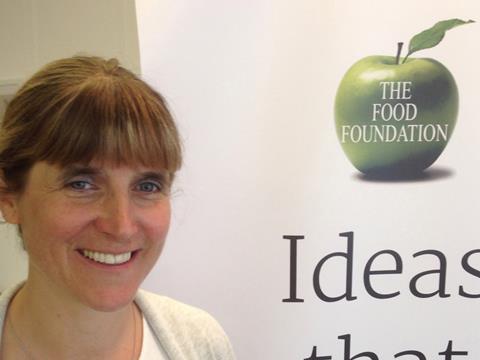 The aims of the Foundation, which include intervention on promotions of HFSS food, banning their advertisement before 9pm and using the Olympics as a springboard towards global commitments on obesity and sustainable diets, would have been easier to dismiss as pie in the sky were it were not for the fact that another key aim, the imposition of a sugar tax on soft drinks, has now been agreed. "Government has finally recognised it needs to regulate," says Taylor, who believes the voluntary approach of the Responsibility Deal must not be repeated when the government finally gets round to publishing its hugely delayed Childhood Obesity Strategy.

The foundation is among 80 signatories who wrote to Theresa May this month urging her to use the looming vacuum in regulation to launch a "new start" for food, farming and trade policies that will cut greenhouse gas emissions at the same time as making it easier to consume healthy diets. "There's a real opportunity now for the government to say 'OK we have to rethink our food policy,'" says Taylor.

Next up for The Foundation is its plans to stage a major summit next year on the issue of how to boost vegetable consumption in the UK by removing barriers for suppliers and consumers. Taylor says on the agenda will be areas such as supply chain problems, what replaces CAP, the role of fast food and potential restrictions on advertising. "We want to be an independent voice and very evidence driven," she says.

Boycott is impressed with the impact the Foundation's small team [it has only three full-time staff] has made in less than two years of campaigning. "There's nobody else out there doing this kind of work," she says. "They are out there providing the ammunition that we need in this vital debate on the future of food policy."