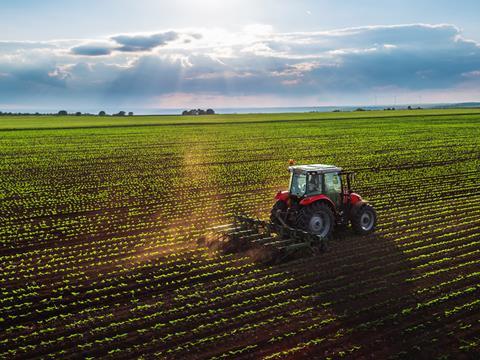 Defra has confirmed it will guarantee the funding of the producer organisations that receive cash from the EU Fresh Fruit and Vegetables Aid Scheme, until the end of the current parliament.

The funding, which will continue regardless of the outcome of Brexit negotiations with the EU, would provide "much needed clarity and certainty" for growers who are members of the UK's 33 producer organisations, who sold 50% of all British fruit and veg, said the NFU.

While the government committed to retaining the same cash total in funds for farm support after Brexit, producer organisations had not received the same commitment, until now.

The NFU, alongside the British Growers Association and other key industry stakeholders, had "repeatedly raised the issue with ministers to ensure these schemes were treated equally alongside other funding", it said.
The funding pledge means the government will match the investment of growers into the producer organisations to the planned end of this parliament in 2022. Growers currently place 4.1% of their turnover to one side for reinvestment under the EU scheme in projects that help improve productivity, including research, marketing, equipment and storage facilities.

Hailing the move, NFU horticulture and potatoes board chair Ali Capper said she "raised the issue personally with Michael Gove at the NFU's fringe event at the Conservative Party Conference, where he promised to make this a priority".

POs provided "significant value to the horticulture sector by encouraging co-operation between growers, increasing productivity and channelling investment in the latest technology", she added.

"The NFU is keen to continue working with Defra to shape the future of POs and deliver the benefits more widely across the horticulture and potatoes sector."
It comes as the NFU this week urged the government to ensure its Agriculture Bill was "truly agricultural" by making sure food production was t its heart.

Speaking ahead of the second reading of the Bill, which kicked off on Wednesday (10 October), NFU Brexit director Nick von Westenholz said the bill in its current form was "very thin on food production", while calling for food security to be a "strategic priority" for the government.

"For the first time in over 40 years our Secretary of State will be directly responsible for ensuring the British people have a safe and affordable supply of food," he added.

"A sufficient proportion of domestically produced, high-quality food is central to this. But the Bill doesn't allow ministers to support our farmers if our food security is under threat, or if our self-sufficiency continues to fall," he warned.

"Food must be included as a 'public good', and therefore a purpose for which minsters can provide financial assistance if necessary."