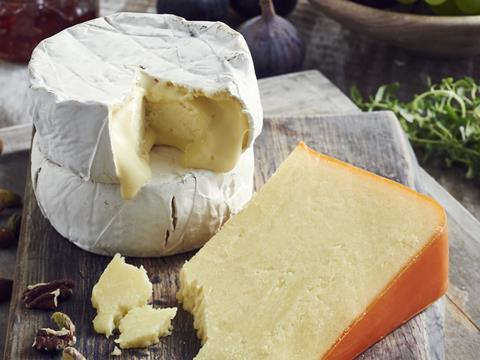 Dewlay Cheesemakers is "mopping up" business in Northern Ireland and the EU as post-Brexit red tape and costs force other companies to exit the regions.
The Lancashire supplier, whose customers include Waitrose, Aldi and Sainsbury's, said sales to Northern Ireland had more than doubled in the first two months of 2021 compared with the same period last year, while sales to Europe were up around 30%.
It is in stark contrast to the fates of others who have been forced to halt exports due to the new borders in the Channel and the Irish Sea.
Conor Daunt, Dewlay's commercial director, did not downplay the complexity of the new regulations, but said that by "sticking with it", sales had "thrived".
"Whoever has products there is going to mop up the business of those who couldn't, or didn't want to, supply Northern Ireland or Europe any more," he said.
Dewlay had maintained exports largely unabated due to the company's size, said Daunt. While smaller exporters often fell foul of mixed 'groupage' loads, in which paperwork problems for one business can delay transport for all, larger companies struggled for agility in adapting to the new arrangements, he suggested. "We're just in that kind of middle ground. We're a big small player."
Some companies have complained that a lack of practical information from government has made it impossible to navigate the new regime, and proved problematic for both importers in Britain and exporters in Europe, many of whom have been left clueless at how to complete the new paperwork requirements.
Daunt agreed that it was easy to be "bamboozled" by the swathes of technical information available but urged companies to seek out practical support from other companies wherever possible.