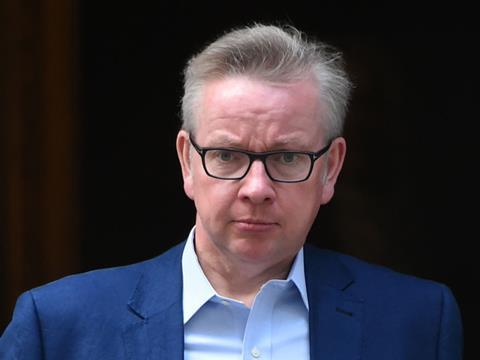 Environment secretary Michael Gove has admitted EU food imports could be allowed to enter the UK for "several months" without border checks, in a desperate bid to prevent chaos at Dover in the event of a no-deal Brexit.

Giving evidence to the Environment, Food & Rural Affairs Committee, Gove said ministers were currently conducting an emergency review into how inspection and food safety checks would swing into operation after Brexit. He could give no timeline, he said.

Asked if EU countries would be prepared to take a similar approach to allow British exports into Europe without checks, Gove told the committee: "That is the 64,000 euro question."

In October, a report by the Public Accounts Committee warned of the potential of an increased risk to food safety and smuggling inherent in Defra's plan to prioritise flow of goods over inspections at ports.

However, asked by the Efra Committee how long the lack of checks would last, Gove said: "I think potentially for a period of months. At the moment we're revising what our approach would be to dealing with the import of goods.

"We have reassurances that goods that would come from the EU through, for example, Dover/Calais, will meet the requirements that we currently request."

However, he added: "What worries me most is what the impact will be, in particular on food exporters, in the event of a no deal."
Efra Committee chair Neil Parish said today's admission raised huge questions about the impact on food safety and the prospect of British exporters facing restrictions while counterparts from abroad had free rein.

"What about bio-security and disease?" he said. "What is going to happen if we suddenly just let all this stuff come through? It's not ideal to say the least."

Today more details also emerged of the emergency measures being taken by Defra to prepared for Brexit. A huge raft of legislation is being prepared in the event of a no deal, which has seen its staff pushed to the brink.

Defra controversially launched a major raid on staff from departments including Natural England, after stepping up its preparations for as no deal since the summer under a "major reprioritisation exercise".
Clare Moriarty, Defra permanent secretary, admitted staff were under such stress the department had been forced to parachute in counsellors.
She said: "We are seeing some of them come under a fair amount of stress and we are putting in place better access to counselling."

Meanwhile FDF chief executive Ian Wright told MPs on the Business, Energy & Industrial Strategy Committee yesterday that suppliers were writing off up to a tenth of their turnovers this year in preparation for a no deal.

"A lot a lot of businesses are actively planning, whether this is through stockpiling, or warehousing space," he said.

"I know of one substantial business which has allocated about 10%, or £20m, of its £200m turnover, that's turnover not profit, to no-deal planning. That wipes out their profit for the year.

"I know of small businesses who have got that benchmark of about 10% too."

Wright also told the committee that online giant Amazon may have contributed to the Brexit stockpiling crisis because it had been snapping up so much storage space.

"There is some gossip that quite a lot of this space has been booked by Amazon for their entry into the food market at some point in the next few months," he said.

Last week The Grocer revealed supermarkets had hundreds of thousands of sq ft of warehousing space standing empty to cope with post-Brexit chaos, while suppliers were being turned away from sites across the country because warehouse space is full.