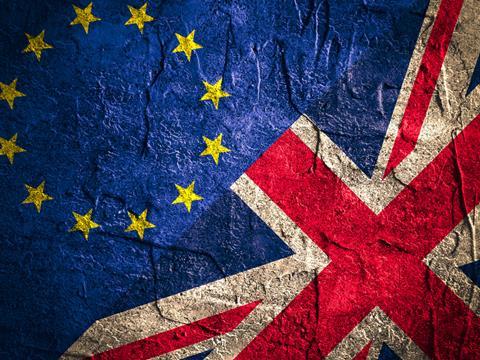 Food and drink exporters have expressed grave concerns about the impact a Brexit would have on overseas business. It comes as a report by the Economist Intelligence Unit warns an 'out' vote would wipe £24bn from UK retail sales by 2020.

Typhoo, a vocal supporter of Remain, said it worried its tea business would be less competitive than foreign rivals if the UK votes to leave.

"When you are part of a bigger club it gives you more strength; Britain on its own will be isolated," international sales director Rahul Kale told The Grocer at a Food & Drink Exporters Association event as part of the International Festival for Business in Liverpool. "Both imports and exports will be affected, which will boil down to rising prices for consumers." He added any fall in sterling caused by Brexit would affect the buying power of Typhoo.

Goldman Sachs warned this week the pound could fall 11% if the UK leaves, as sterling fell to a two-month low against the dollar.

FDEA director Nicola Thomas said. Brexit was the number one concern for exporters in the week leading into the referendum, with regulatory differences, tariffs and the lack of free trade agreements weighing on members. "Exporters are adopting a wait-and-see approach, with the referendum potentially influencing their choice of markets," she added. "Exporters may decide it is a better bet to pick a market not in Europe while there is all this uncertainty and opt for markets with well-defined regulations," she added.

Tony Goodman, CEO of crisp and popcorn maker Ten Acre, which is already in 34 countries, about half in the EU, said the financial implications of potential tariffs were a concern. "In those circumstances, the logical thing for us to do is to focus more effort away from Europe," he said. Kale added there would be resentment across Europe towards the UK if Brexit occurs. "I find it ludicrous that the out campaign claims we will be able to negotiate an independent trade deal on our own," he said. "I don't agree. We are part of a club and if we walk away that will damage the way we are viewed and our ability to have good business relationships."

Kevin Butterworth, marketing and international sales director at Seabrook Crisps, which signed a major deal with a Gulf supermarket chain in April, said the main issue caused by the referendum was the surrounding uncertainty. He added: "Business is all about managing risk and we need certainty and that means 'remain'. But if leave wins it wouldn't put us off exporting in Europe in any way, as no one can accurately predict what will happen. We believe we are small enough and flexible enough to adapt to it."

That uncertainty has been a chief cause in driving investor fears as almost £100bn was wiped from the FTSE 100 in just four days last week. The report from the Economist Intelligence Unit suggested a vote to leave would hit retail sales by 3% by 2017, plunging them back below 2015 levels. It added retail sales would be 6% lower at £372.5bn by 2020 compared with the £396.3bn they are expected to reach if the UK stays in the EU.

The Economist Intelligence Unit also argued the UK retail sector would face additional risks from Brexit.
"The supply chains and agreements that have evolved on an even playing field with partners in the EU will need to be revisited as the goal posts begin to move," the report stated.
"Regulatory requirements relating to safety, quality and consumer protection that are currently consistent across member states will diverge. This will force retailers to consider two sets of rules when assessing their offering between the UK and Europe."