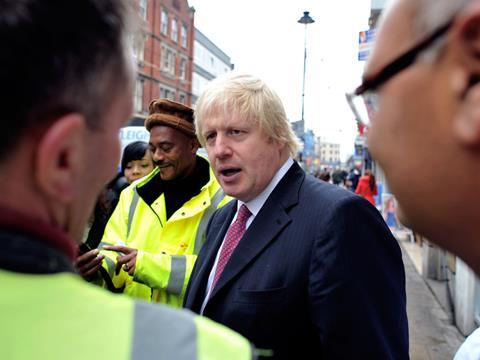 Boris Johnson may have been usurped in the headlines by Liz Truss, after her bizarre rant at Michael Gove's hatred of log burners, but politicians letting off hot air has become the theme of this week.
The foreign secretary made no attempt to deny claims that he used the phrase 'f*** business' in an attack over the sector's Brexit concerns.
And while Theresa May tried to put out the flames yesterday, there is a growing sense of anger in the business community (food and drink sector included), at how genuine concerns over the future of the industry are being either dodged or simply swept aside by dogmatic politicians.
The fact that renewed concerns over Brexit have materialised days after the government was accused of being slow off the mark to help the industry as it faced the CO2 crisis, is just another issue to add fuel to the fire.
Yesterday the CBI called for the government to inject "pace and urgency" in what has become a familiar complaint, ahead of next week's crunch EU summit.
But perhaps it was events at another summit held yesterday, by the Society of Motor Manufacturers and Traders, which brought home just how angry many in business are at the continued lack of certainty over customs arrangements, tariffs and workforce assurances.
Transport secretary Chris Grayling found himself virtually heckled by the bosses of major automotive companies at the meeting, which suggested the government had no clear direction of where it was going – not unlike the trains he oversees.
And the automotive sector has more in common with food and drink than some might think. Not only does it operate around a largely 'just in time' model but it's also a sector the government has been trying to convince has a place at the top table in its plans for UK plc post-Brexit.
Only in January the Automotive Council was on the receiving end of a £30m investment from government. This was part of an intended rolling programme of financial help that ministers bragged would help the sector "shape our response to the grand challenges articulated in our industrial strategy".
Such words were sounding pretty hollow yesterday as Grayling faced the flak from company bosses who claim a cliff-edge Brexit could cost the industry hundreds of thousands of jobs.
It will be fascinating to see what the tactics of food industry leaders, many of whom share some of the core concerns expressed, will be.
There has been plenty of walking on eggshells in the past few months, with industry bodies clearly hoping they can guide the government to a successful Brexit outcome, without the whole thing ending up in a complete breakdown of relations.
Next month, the Food and Drink Sector Council will have its second-ever meeting. When it was launched in February, the government was keen to stress that post-Brexit issues would top its agenda. But it is hard to conceive any meeting of leading retailers and suppliers with government at the moment will not be utterly dominated by concerns over talks with Brussels.
It's possible, of course, that more clarity may have emerged by then. But all those familiar with the build-up to previous rounds of talks with the EU will know better than to hold their breath.
Meanwhile, and perhaps even more unlikely, it might be a good idea for some of those politicians who think businesses should put up or shut up, to turn the advice back in their own direction and start answering some of its legitimate concerns.