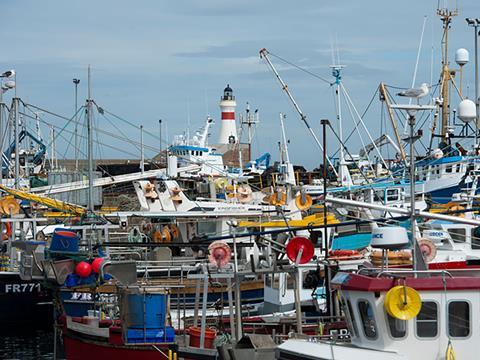 Fishing industry groups have welcomed the government's decision to trigger the UK's withdrawal from the London Fisheries Convention as a "first step" towards regaining post-Brexit control of Britain's waters.

Environment secretary Michael Gove announced the move - a Conservative Party manifesto pledge - on Sunday (2 July), by stating the government was giving two years' notice of its intention to quit the 1964 convention.

The agreement pre-dates the EU's Common Fisheries Policy and gives fishing boats from Ireland, France, Germany, Belgium and the Netherlands the right to fish within six and 12 nautical miles of the UK. It also sets quotas over how much fish can be caught.

Gove said the government had triggered the withdrawal as the UK would otherwise still be bound by its regulations, even after Brexit and the UK's departure from the CFP, which allows all EU member states to access between 12 and 200 nautical miles of the UK.

However, EU chief Brexit negotiator Michel Barnier suggested yesterday that nothing had changed as the CFP had superseded the London convention.

Withdrawal "should provide protection within which our inshore fisheries can thrive", said the National Federation of Fishermen's Organisations. It took care of a "potential irritant", added Scottish Fishermen's Federation CEO Bertie Armstrong.

"Our legal advice at the start of this whole process suggested that the convention would fall when we left the CFP," said Armstrong. "But it has been talked about a lot in Europe, so this is a welcome belt and braces move," which should discourage any "diversionary legal action" from Europe, he told The Grocer.

"It also shows a bit of backbone, and demonstrates the seriousness of the government's approach to Brexit negotiations," Armstrong suggested.
The withdrawal was described by Gove as "an historic first step towards building a new domestic fishing policy", and was also praised by pro-Brexit lobby group Fishing for Leave.
But it also warned that previous suggestions from government that it intended to scrap the convention in order "to secure a strong position… if talks with the EU break down", were concerning.
Environmental law firm Client Earth described the announcement as a "very aggressive negotiating tactic by Michael Gove", which gave it "a worrying first glimpse of what the UK's future fisheries policy will look like".
However, PTF director general Andrew Kuyk, who also heads up the UK Seafood Industry Alliance, downplayed the importance of withdrawal from the convention, suggesting the announcement was "perhaps less significant than it sounds".
It was essentially a precautionary measure to remove any doubt, he added, and "changes nothing in the short term, or before the Article 50 deadline".