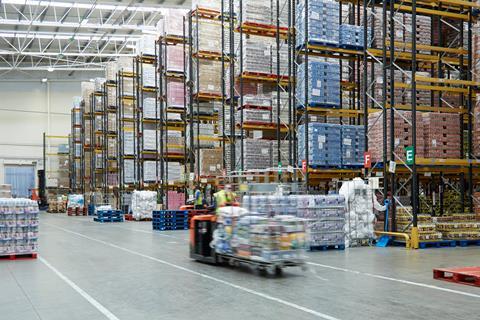 Brexit uncertainty is hitting fmcg suppliers and manufacturers the hardest, the director of global corporate finance advisor Duff & Phelps has warned.

Jimmy Saunders said uncertainty over the UK's future relationship with the EU had forced manufacturers to stockpile both raw materials for production and finished goods, to ensure produce remained on supermarket shelves.

"The Brexit ambiguity seems to have whipped up the perfect storm, with manufacturers and suppliers of fmcg currently facing several other challenges," he cautioned.

"Following an increase in supermarkets' use of discounting and double-up promotions, suppliers have found themselves increasingly vulnerable and under pressure to fund their customers' promotional activity through buying premium shelf space or funding discounted products.

"Although this may lead to a short-term spike in sales, the constant race to the bottom on pricing is predominantly funded out of the supplier's pocket."

Saunders claimed that working capital was locked up in stock at a time when investors were cautious about increasing lending.

In the event of a no-deal Brexit, suppliers would have to deal with additional tariffs, which could also have an impact on raw materials coming from Europe and the quantity of products available to supermarket customers, he cautioned.

The advisor added that strategic business decisions and investment had also been placed on hold, with longer-term productivity levels recording a "marked" decline in growth since 2008.

His concerns were aired in the same week business leaders warned a no-deal Brexit had "already arrived" for thousands of food and drink companies, whose import and export plans had been thrown into chaos by a lack of key information from government.