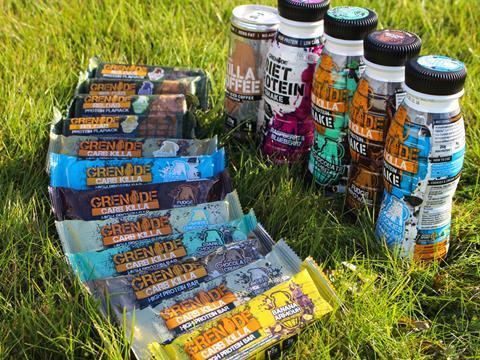 Food and drink deal volumes have slumped to the lowest level for more than two years in the first quarter of 2017 as Brexit pressures started to squeeze suppliers.

A 28% decline in deal activity was recorded between January and March, with 41 transactions in the sector, including the £180m SBO at Karro and Lion Capital's £72m acquisition of Grenade. This compares with 57 a year ago and 48 in the final quarter of 2016, according to the latest Bitesize M&A report from Grant Thornton.

Total disclosed deal value was £4.3bn in the period, but the figure fell to £694m after excluding Tesco's proposed £3.7bn takeover of Booker.

"The fall in deal numbers is consistent with increased uncertainty since the EU referendum vote," said Trefor Griffith, head of food and beverage at Grant Thornton. "The currency hedging programmes of many businesses will have come to an end in the first quarter, leaving suppliers to consider the impact of sterling's large ­depreciation since last summer."

He added the lag in passing on higher input costs to retailers - as well as a reluctance by supermarkets to increase prices as they continue to battle the discounters - was hampering deal activity. "As margins are squeeze manufacturers become less profitable and businesses lose value from a buyer's perspective. And if sellers have certain value expectations that buyers are not willing to meet given a decline in profitability, the deal can break down.

"Another issue is that buyers also lose interest because a deal all of a sudden has become too risky as pressures mount and future earnings are increasingly unclear."

After a notable pick-up in cross-border deals last year 2016, there has been a softening in overseas acquisition activity in the first quarter, with eight transactions with international acquirers and eight with UK/Irish companies buying overseas.

However, Griffith said there was still a healthy appetite for food and drink deals and cautioned against being overly pessimistic for the rest of the year. "Despite Brexit uncertainty, all the main drivers of M&A are in place. There is still good value for overseas buyers because of the weak pound; you still have foreign acquirers looking to invest money in stable economies; there is still lots of money to be spent by private equity; and you still have the larger corporates, such as Unilever, Kraft Heinz and Reckitt Benckiser, who are looking to redefine their portfolios."

Health and wellness space continued to draw trade and private equity acquirers during the first quarter, as consumers grow increasingly health conscious and interested in sports performance.

Irish ingredients firm Glanbia snapped up two overseas performance nutrition businesses for €181m; Associated British Foods entered the sports nutrition sector with the £60m acquisitions of protein supplements supplier Reflex Nutrition and High 5, a producer of energy gel sachets; and Lion Capital paid £72m for Grenade Holdings.

The alcoholic drinks sector was also a big driver for M&A in the food and drink market, with six deals in the first quarter, representing 15% of transaction volume, including the £46m acquisition of Bulldog London Dry Gin by Gruppo Campari.

Private equity firms were involved in seven transactions in the first three months of 2017, representing £265m in disclosed deal value, including the £180m secondary buyout at pork supplier Karro by CapVest.