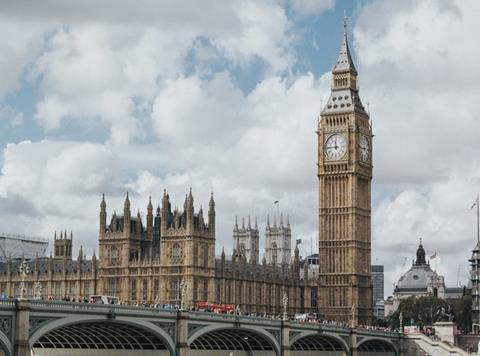 Industry leaders have called on the government for an urgent extension of Article 50 after last night's crushing defeat of Theresa May's EU withdrawal deal.

With the government set to face a vote of no confidence later today and no fresh proposals on Britain's exit expected to emerge until Monday, food and drink bosses warned that as every day went by companies were spending tens of thousands of pounds preparing for a no-deal.

Last night Chancellor Philip Hammond, business secretary Greg Clark and Brexit secretary Stephen Barclay held crisis phone talks with around 50 business leaders to try to calm fears, with just 10 weeks to go until the 29 March deadline for the UK to leave the EU.

FDF chief executive Ian Wright, one of those on the call, said the ministers were bombarded with calls for assurances that Britain would not be subjected to no-deal, amid fears of a disastrous impact on food imports and consumer prices and availability.
But he said no assurances had been forthcoming and accused the government of using no-deal as a "gaming chip" with the industry in the firing line.

"The prime minister's deal has been decisively rejected and it is now vital that the political leadership find a way to indicate what alternative should be pursued," said Wright.

"We are calling for an extension to Article 50 in order for parliament to decide what our next steps are: whether that is a new deal, a referendum, an orderly exit from the EU without a deal at a later date, or a general election," he added.

"A no-deal Brexit is catastrophic for my industry and would involve hundreds of job losses, lots of failure and almost certainly hundreds of popular products not being available on the shelves," said the FDF boss.

"But the one thing ministers didn't tell us in that call was how they plan to avoid a no-deal."

Wright accused ministers of using the possibility of a hard Brexit as a threat to EU negotiators, but said they needed to prioritise instead the huge cost to businesses who have already been spending millions stockpiling products and who fear chaos at the ports.
Ministers have rejected plans hatched by Tory backbenchers Nick Boles, Oliver Letwin, Nicky Morgan and Dominic Grieve for a bill which would take the possibility of no-deal off the table.

But Wright said businesses could not afford any more uncertainty.

"Between now and Monday some of the businesses I represent will spend millions of pounds preparing for a no-deal that might not happen," he told the BBC.

"The questions on that call were all from chief executives of massive companies, the first seven questions were all about no-deal.

"Stephen Barclay said if we take that off the table we lose a card.

"I tell you what, most businesspeople would rather lose a card than be in the situation they are in.

"We are accused often of scaremongering. But this is really scary and I don't think I've ever heard a minister as sombre as Greg Clark last night and I think he's right."
Helen Dickinson, chief executive of the BRC, said: "The events in Westminster are cause for serious concern. A no-deal Brexit means the public will face higher prices and less choice on the shelves. British businesses desperately need certainty about the UK's future trading relationship with the EU and will be severely disadvantaged by a no-deal.

"This really is crunch time and politicians must come together around a workable solution that safeguards consumers from the costs and disruptions of new constraints on the tariff-free and frictionless trade we currently enjoy with partners in the EU. The time for parliamentary games is over."

NFU President Minette Batters added that a no-deal Brexit needed to be avoided "at all costs".