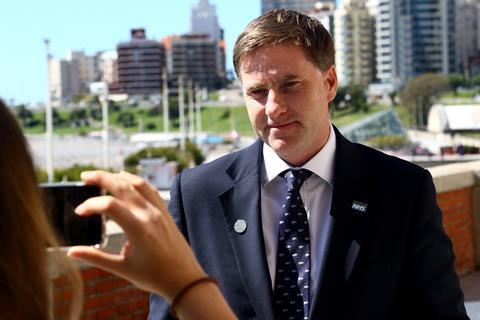 Food and drink leaders have welcomed the attempt by MPs to seize control of the Brexit agenda, with just over two weeks to go before the new date for a no-deal departure.

After the House of Commons backed plans last night to hold a series of indicative votes on potential ways to form a consensus, FDF chief executive Ian Wright said it could lead to "breaking the deadlock".

MPs will vote tomorrow on a series of options, which could include remaining in an EU customs union, holding a second referendum or a Norway-style option of remaining in the European Economic Area.

However, prime minister Theresa May, who is trying to gather support for a third "meaningful vote" on her own withdrawal agreement, has warned the government may not act on whatever the MPs decide.

The extraordinary events come with the clock ticking towards 12 April, the date given by the EU for the UK's departure should it fail to agree to May's deal.

"MPs have taken a welcome first step towards resolving the Brexit deadlock," said Wright. "As long as parliament refuses to approve the prime minister's deal, indicative votes represent the best way forward.

"A clear route to progress must now be quickly identified and actioned. Food and drink manufacturers need to know they have not jumped from the frying pan of 29 March into the fire of 12 April."
Events in the Commons yesterday saw three pro-remain ministers, Alistair Burt, Richard Harrington and public health minister Steve Brine resign after voting against the government.

Brine, who only last week launched sweeping plans to tackle HFSS advertising on TV and online, has been a key figure in the government's plans to tackle obesity.

He told the BBC Today programme this morning: "One of my criticisms of the government is that we haven't reached across the aisle," saying it needed to build cross-party support for a Brexit deal.

Introducing the plans last week, including a proposal for a 9pm watershed, Brine said: "It is not right that our children are so widely and easily exposed to adverts promoting foods high in fat, sugar and salt.

"This isn't about banning everyday staples like butter and olive oil, it's about reducing children's exposure to those products that have little nutritional value but that are part of a wider climate that is driving childhood obesity."

However, the FDF refused to take part in the consultation because of the chaos surrounding Brexit. It will now have a new minister to negotiate with when negotiations resume.