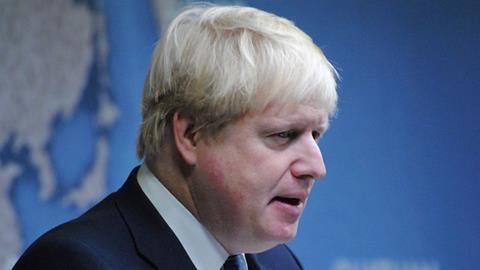 The food industry has reacted with dismay after Boris Johnson's comments that businesses must now prepare for a no-deal Brexit.
In a televised statement, the prime minister did not explicitly say he was walking away from talks, but that the country must now prepare for the possibility that no trade deal would be reached.
Johnson said he was taking the decision with "high hearts". The food industry did not share his optimism.
"It is deeply concerning that the prime minister is now telling businesses to prepare for no deal with the EU," said Helen Dickinson, CEO of the BRC.
"There is nothing retailers can do to insulate consumers from the impact of £3bn of new tariffs on food in our supermarkets," she said. "Moreover, new checks and red tape that will apply from 1 January will create additional disruption in the supply of many goods that come from or through the EU."
"Government must do what is necessary to agree a zero-tariff agreement, or else it will be the public that pay the price."
Johnson's announcement came hours after Tesco chairman John Allan warned of short-term fresh food shortages for up to "a few months" after the Brexit transition period ends in January.
Ian Wright, CEO of the FDF, said Johnson's comments were a signal "that we are heading into very dangerous territory".
"In the event of a no-deal Brexit, shoppers will, literally, pay a heavy price. Imported food and drink from the EU will face eye-watering tariffs averaging 18%, kick-starting price rises. At the same time, border delays and disruption will bring further costs which will not be subsumed by industry. A no-deal outcome is bad for food and drink businesses, bad for food security, and bad for every household in Great Britain."
John Perry, MD at Scala, a supply chain and logistics consultant, said if the government was truly turning its back on talks, then they must focus their efforts on mitigating the "damaging impact this move will no doubt have on UK businesses and their supply chains".
"It is extremely difficult for businesses to prepare for anything when we have had to endure four-and-a-half years of mixed messaging, confusion and uncertainty – particularly when we still do not know whether this is a genuine warning to prepare, or a final negotiation tactic to secure a deal at the 11th hour," he said.
"At this stage, it is unlikely that any preparations we carry out in the now-limited timeframe will be enough to ensure smooth border crossings and continuation of supply as we know it."