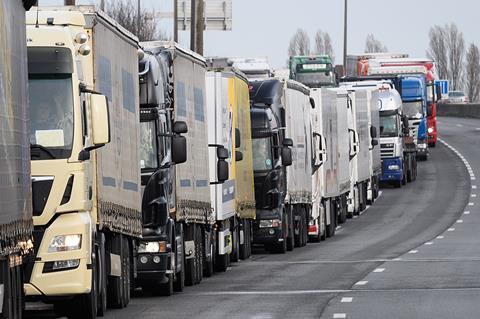 The meat industry has criticised the government for 'failing to prioritise' cross-border trade for fresh meat products after Brexit.
The British Meat Processors Association said the new customs system - set to come into effect from 1 January - could see the export of fresh meat products to the EU become unviable due to the expected queues of lorries at UK border points.
Under the government's 'Operation Brock' traffic management system, only seafood and day-old chicks will be authorised to skip the queues, which could include up to 7,000 lorries. It means other fresh products could expire during transit to Continental customers.
BMPA said this scenario would "devalue" UK fresh meat as delays could mean products have to be frozen.
"If fresh meat exports do not get priority over products like toasters (which don't devalue every hour they're delayed) it will undermine the reputation of British meat and remove a big competitive advantage British meat processors have over other countries, which is the ability to deliver fresh chilled meat to EU customers in a timely manner," said BMPA CEO Nick Allen.
"If meat exports are delayed, customers will simply start sourcing their meat from elsewhere. So, we are calling on government to implement a graduated system to prioritise goods for export, with perishable food like sausages and fresh meat given a higher priority."
In response, a Defra spokesman said the government was working with meat processors to make sure they could benefit from the "opportunities and changes" Brexit would bring.
"We have put extensive traffic management plans in place as part of Operation Brock to keep our road network moving in the event of disruption. We have also prioritised certain products due to their high perishability, economic impact and to avoid any possible animal welfare concerns as a further contingency measure," he said.
BMPA's criticism follows its warning in September that the UK's post-Brexit export infrastructure is "woeful". Areas said to need attention included the new online system for export health certificates, the recruitment of vets to inspect and sign off consignments and the agreement of health mark certifications with all of the UK's trading partners.
It comes as meat producers warned last month that trade to the EU could temporarily dry up after Brexit. National Sheep Association CEO Phil Stocker said British lamb could lose out to competitors in the southern hemisphere, such as in New Zealand.