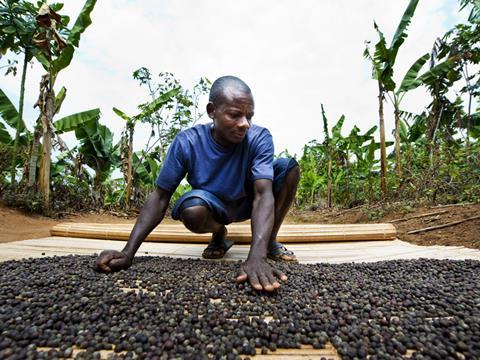 As the UK government prepares to pull the trigger on Brexit this month, it isn't only our European neighbours steeling themselves for the impact.

A "poorly planned" overhaul of trade arrangements could badly hit small producers across 116 developing countries to the tune of £1bn, according to a new report from the Fairtrade Foundation and Traidcraft.

It warns of a crippling effect on smallholders supplying bananas, sugar and horticulture from the likes of Malawi, Mozambique and Kenya due to their reliance on the UK market.

So just how devastating could the impact be and how can we avoid the worst-case scenario?

The main problem is tariffs. The UK government currently gives preferential treatment to many developing countries under the EU's Generalised System of Preferences scheme. Countries classed the 'least developed' such as Bangladesh and Cambodia are offered duty-free, quota-free access.
Fairtrade's five recommendations for UK
UK must not place new import duties on economically vulnerable countries
These countries must receive an immediate offer of preferential access to the UK market
Government must study the impact of trade deals with wealthier countries to ensure they don't undermine poorer ones
UK should improve on the preferences offered under the EU and put in place favourable trade policies
UK investment and aid must help the poor and vulnerable to benefit from trade
But Brexit means the UK will be free to shake off these rules. If it decides to adopt the WTO's Most Favoured Nation tariff for trade instead, producers could be lumped with an additional £1bn in import taxes, says the Fairtrade and Traidcraft report.

For Malawian sugar producer Charles Chavi, part of a co-operative cultivating nearly 16,000 tonnes of sugar cane, this could be disastrous. More than 90% of the co-operative's produce is sold in the UK and the low tariffs have enabled it to compete. "For years we have enjoyed this preferential treatment whereby we have been given an opportunity to sell all that we produce into the EU market and that has really helped us," he says.

Encouragingly, many in government are already aware of Brexit's potential impact. Tim Aldred, head of policy and research at the Fairtrade Foundation, is optimistic "this is something in principle that ministers are aware of and think is important".

He believes there is an opportunity to even improve on EU tariffs. "At the moment where you add value, for example you roast coffee, you may find you're attracting an additional tariff. We could do better than that and put preferences in place that allow a better deal. That's quite important in terms of poverty reductions because for smallholders if you can sell at value added it makes a big difference to income."

But Aldred warns of a far more difficult risk to mitigate - the indirect impact of new free trade agreements struck with developed nations.
Collateral damage
"When the rubber hits the road and you're trying to strike a large trade deal, will it be easier to strike a deal with a larger trading bloc and leave a smaller developing country as unintentional collateral damage?" he asks. Will the government consider how a new deal with India impacts poorer neighbouring countries like Bangladesh?

Even future trade agreements between the UK and EU need to be struck while looking through a "poverty lens", he adds. West African cocoa producers exporting to Germany, for example, where raw materials are turned into chocolate bars are sold to the UK, will feel the impact of any new tariffs between the two European countries.

The government needs the expertise of industry to avoid a worst-case scenario, adds Emily Jones, director of the Global Economic Governance Programme at the University of Oxford. "It would be brilliant if UK industry could identify specific ways to ensure trade policy post-Brexit increases imports from developing countries," she says. "It knows the nitty-gritty on things like standards and rules of origin." Meanwhile government must make clear its commitment to protecting the world's poorest, she adds.

Until then, organisations like Fairtrade will keep up pressure to ensure farmers like Chavi don't end up becoming the ­collateral damage of Brexit.