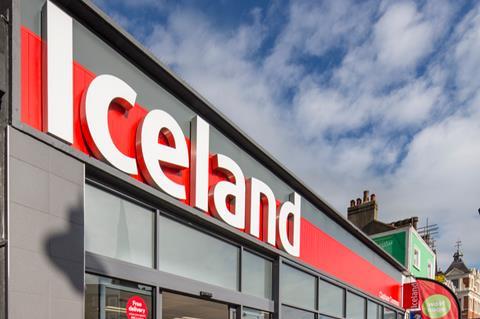 Iceland has opened a new depot in Northern Ireland in an attempt to return some of its EU trade "to the way it was pre-Brexit".
It is the latest bid by a major supermarket to minimise post-Brexit trade disruption with the EU.
Iceland's new distribution centre will serve its European customers and help to bypass the tariffs and red tape that emerged following the UK-EU trade deal.
"The primary reason for doing it is to make exporting to the EU easier," head of Iceland International Alistair Cooke told The Grocer. "It's more cost efficient as there are no tariffs and it's effectively back to the way it was pre-Brexit."
The warehouse will act as a dedicated international hub for supplying countries including Spain, Netherlands and Norway, as well as potentially the US. Cooke said it will create a "dedicated international depot as opposed to sharing a depot with Iceland UK".
Iceland MD Richard Walker voted to leave the EU in 2016 but backed a second referendum in 2019 calling the "opportunity cost" of Brexit "now unacceptable".
An executive at another major supermarket told The Grocer this week it was abandoning 'just in time' deliveries to Northern Ireland because of the disruption caused by the NI protocol. Just-in-time delivery models consist of frequent deliveries of small quantities, a method reliant on each lorry load transporting up to 100 different product lines.
This has become impractical for moving goods between Great Britain and Northern Ireland since checks began on goods moving from Great Britain to Northern Ireland.
"We're now only putting three products in a lorry," said the supermarket executive. This is possible because of the retailer's distribution centres on the island of Ireland, however they highlighted this will not be possible for supermarkets who supply their NI stores directly.
With just under four months until full checks begin on the Irish Sea border, all retailers are working on plans to address the burden. Tesco, for example, has started asking some British suppliers to ship directly into the Republic of Ireland, where the supermarket will then transport their goods into Northern Ireland.
Iceland's new Northern Irish depot comes as part of broader plans to expand its international network. It is currently witnessing double-digit growth year on year, said Cooke, with "no limit" to the level of business that could be generated around the world.
As well as opening new franchise stores across Norway and Scandinavia, the retailer is expecting "huge growth" in China over the next five years through 'bricks and mortar' sites as well as online retailers.
Asked why Iceland's international business was succeeding where many others struggle, Cooke said it was important to recognise that supply chains are often set up to service the UK rather than abroad, and find ways to work with this "rather than trying to change the way the 'mothership' operates".