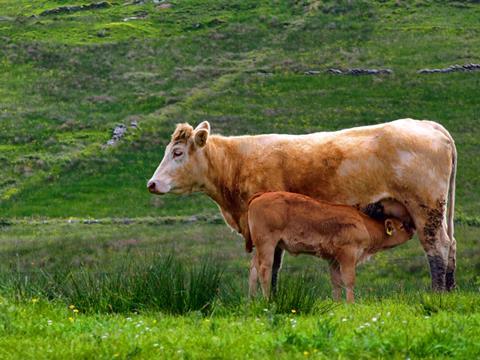 Irish food exporters to the UK are facing a potentially catastrophic hit as a result of the weak pound and uncertainty over post-Brexit relations with the UK.

Former Irish prime ministers Bertie Ahern and John Bruton told a House of Lords Committee this week they feared the Irish food industry - so closely linked to the UK supermarket sector - faced a potentially "devastating" post-Brexit future.

The prospect of an external trade tariff and heightened border controls had the potential to "cripple the food industry and undermine a 40-year trend towards greater economic integration between the UK and Ireland", warned Ahern.

The warning follows estimates by the Irish government's agricultural research body Teagasc in April that Brexit could cost the Irish food sector as much as €800m - some 8% of its total export output.

Ireland's mushroom sector, which exports more than 80% of its produce to the UK, is already in difficulty, according to the Irish Farmers' Association. The Brexit vote on 23 June plunged growers into "loss-making territory", with the weak pound slashing producer margins, sending a number of them out of business in recent weeks, it said.

"Because the contracts are for a fixed time period, mushroom producers cannot renegotiate the price they are receiving," said an IFA spokeswoman. As a result, growers are estimating some €10m will be lost on an annualised basis, costing farms an average of €250,000 to €300,000 each.

Irish beef farmers are also starting to feel the pinch, said IFA president Joe Healy this week, with the combination of a weak pound and low UK supermarket prices "forcing Irish beef prices into unsustainable loss levels".

Even processing giants such as Kerry Foods are now starting to feel the headwinds, with a spokesman telling The Grocer some parts of the business were feeling a "direct impact" from the currency situation. The business was already "in dialogue" with customers over potential future price rises, he added.

Many Irish food export businesses have had their margins "wiped out" by the near 20% drop in sterling against the euro since the start of the year, added Irish Exporters Association CEO Simon McKeever. "Even companies on contract over the last few months are now pushing against their margins."

The UK accounts for more than 40% of Ireland's food and drink exports, with "about half our meat exports and about 30% of our dairy, plus about 70% of our prepared consumer foods and virtually all our mushrooms," added Bord Bia's international markets director Padraig Brennan.

Irish producers were struggling to make more efficiencies to their businesses, he added, and "it's a major worry for a lot of food exporters", who are becoming increasingly less competitive against UK food producers.

Companies would try and recover their costs from the market, but if they couldn't they might also be forced to look to other markets, which could ultimately lead to tightened supplies for the UK, he warned. "It wouldn't be surprising to see this contribute to price inflation pressure in the UK."

"Some Irish companies will have taken longer positions, and are therefore protected for a longer period of time," added Ornua CEO John Jordan.
"That said, unless you took two, three or four years cover, which is unlikely, it's more likely a timing issue. There are challenges coming with respect to dairy supplies short term and inflation across the board, although many UK retailers are anxious to minimise inflation given the negative impact it can have on demand."