You can read our feature on the impact of Brexit on the food & drink industry here.
Ten weeks have passed since the PM fired the starting pistol in the EU referendum, yet the food and drinks industry still feels utterly unprepared to cast their vote.

Not only have 21% yet to make up their mind but an average of 25% say they "don't know" what the potential impact of Brexit could be on various aspects of business, from trade, to recruitment, and pricing.

As one said it's "crazy" to even have a referendum in the first place. "We have civil servants and government officials employed to look after the country and we decide to give the decision to the ill-informed masses - crazy."

For many a lack of detail from government on the possible outcomes is to blame for this lack of knowledge. "There are too many unanswered or unattended matters such as our government's position on CAP," says one "wavering" professional.

The government has so far refused to outline the detail of a potential post-Brexit deal, with civil servants forbidden from working on a contingency plan - a strategy that is only fuelling confusion.
Food safety and food crime would be unaffected, according to the majority (65%)
"We don't know how in or out will affect our company," admits another food and drink firm. "We do know the economics of supply and demand will mean conditions may change and affect us but we will just have adapt."

Most perplexing to food and drink is the impact on seasonal migrant labour, with 31% unsure what a change to migration policy might mean for productivity.

This was closely followed by a lack of clarity over the impact on prices, and UK trade with EU and non-EU countries.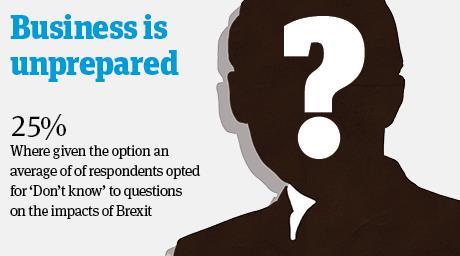 The confusion echoes statements from some of the UK's leading food and drinks firms since EU referendum was announced in February. "There may be opportunities, there might be cost - we just don't know," said George Weston, CEO of Associated British Foods of its sugar business on 19 April.

Significantly, this lack of knowledge appears to be playing into the hands of Remain campaigners, with uncertainty itself a deciding factor for some firms. "Brexit would add uncertainty and possibly cost to the agrifood sector, which will have an adverse impact on our cost base," sums up one.

Economic and political uncertainty could also "put off prospective foreign investors" adds another.

Ultimately "it will eventually come down to a judgement call for all of us but it currently needs more honest information," sums up one professional. "It can't possibly be black or white, I get that, but I just want the plain truths including the warts on both sides of the debate."