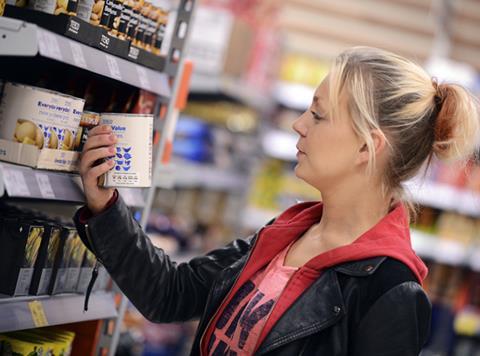 A good month on from the Brexit vote, uncertainty is one of the few clear-cut things to emerge from the turmoil.
Those on opposite sides of the camp can argue until the cows come home on whether the decision to quit the EU is a 'huge blow' to the food and drink industry, or a great chance for a British boom. But as the government scrambles to come up with a roadmap for our withdrawal, nobody can dispute that the outlook is anything but certain.
As if to prove a point, a series of announcements yesterday showed just how the vote has thrown all forecasts out of the window and left us trying to make sense of a deluge of mixed messages.
Official figures showed the UK's economy grew by a better-than-expected 0.6% in the second quarter, a sign of strong economic activity ahead of the referendum. However, in the very next breath, analysts warned the next set of figures was likely to be far more grim – possibly even heralding another recession.
At the same time, Asda's latest Income Tracker came out – and it brought good news. Its figures suggest UK families now have more than 6% extra disposable income in their pockets than a year ago, thanks to unemployment levels falling to their lowest level in 11 years.
"Whilst consumers have understandably lost some confidence in recent weeks, improved finances should provide some support in navigating the uncertain outlook," said the report.
Not so, says PwC, which in yet another new report on consumer confidence claims more people think they will be worse off in a year's time than better off. Its latest consumer sentiment survey claims confidence has declined across every region of the UK, with London the only region showing a net positive result. Scotland is the most pessimistic of the lot. The glass-half-empty view was reflected by the BRC, which spoke of "the consumer environment remaining subdued" as it brought out figures showing the number of full-time jobs in retail suffered its sharpest fall in two years in the second quarter of the year, led by falls in the food sector.
So, there you have it. The outlook is clear… as mud.
Earlier this week, 20 trade groups, thought to include the FDF, the BSDA, the WSTA and the BMPA, met with ministers from Defra, the FSA and the new Department for International Trade, to try to thrash out some of the key challenges facing the industry.
Word after the meeting was that the government is likely to produce a white paper in the autumn setting out its Brexit plans, with key announcements due on areas such as the single market, EU workers and regulation.
Each one of those will have momentous implications for the industry. But in the meantime, much of what we hear from the experts is going to be little more than educated guesswork, as that word – uncertainty – continues to rule.